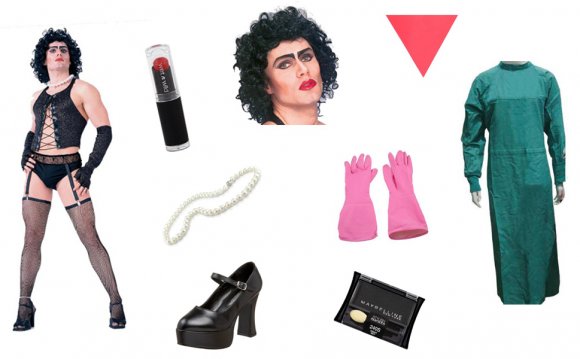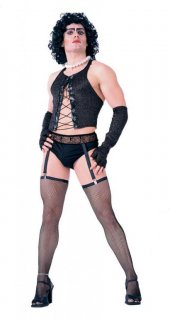 Loading...
Dance the Time Warp as a Transylvanian transvestite from Rocky Horror Picture Show!
Includes: corset shirt, briefs with garter straps, stockings, and fingerless gloves.
Available Sizes:
One size fits most adults
Necklace and Wig NOT Included
Receive Email Notifications For This Item
If you wish to be notified when this item is in-stock, turn ON the Email Notifications indicator below. You must be a registered user and logged into your account.
By Zombie Frank
from Waldorf, MD
Easy to put on
Fun to wear
met or exceeded my expectations
Overall good value for the money
Unique - Gets Attention
Worked well for my purposes
While driving home during a rain filled night, straight-laced lovebirds Brad and Janet, by chance, end up at the castle of one Dr. Frank-N-Furter and his strange and bizarre entourage, and find that he's having a party. This is no ordinary party, no ordinary night. This is the unveiling of the Dr's latest creation: Rocky; A man-made Adonis that will give...absolute pleasure. This is an exceedingly grand visual and musical camp satire of the golden days of the B-movie horror and science-fiction genres. Projected along with a musical soundtrack to give "audience participation" a new meaning in dimension, time and space, this shall be a night that both Brad and Janet will remember for a very, very long time in the sexually kinky, rock 'n roll (f)rock-opera world of a gender-bending scientist...and his time warped plans
YOU MIGHT ALSO LIKE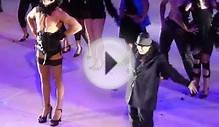 The Rocky Horror Picture Show - Frank-N-Furter Medley (The ...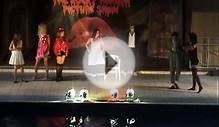 Sweet Transvestite Frank-N-Furter Rocky Horror Picture Show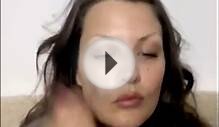 Make-up tips for Frank-N-Furter (Rocky Horror)
Share this Post