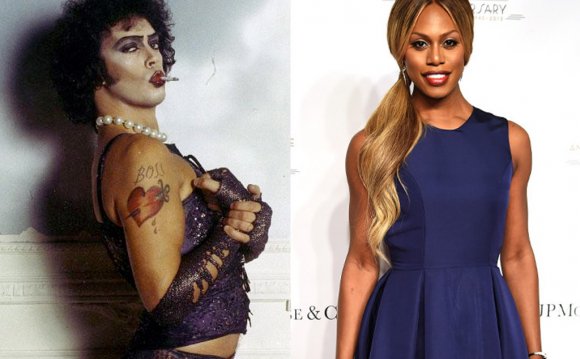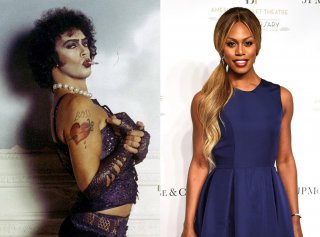 Jamie McCarthy/Getty Images
This ain't your grandfather's Rocky Horror Picture Show.
tells me that Fox's upcoming television remake of the cult musical will have a new look.
"The wardrobe is not like the original, " the Orange is the New Black star said at the Golden Globes. "[Director] Kenny Ortega has some ideas that I can't talk to you about, but his vision is very fashion forward. Very '70s. I can say that."
Cox will star as mad scientist Dr. Frank-N-Furter, originally a sexually fluid transvestite played by Tim Curry in the 1975 flick. and Barry Bostwick played a young couple, Janet and Brad, the knock on the door of a mansion when their car gets a flat tire. Inside is Frank-N-Furter and an eccentric cadre of characters.
The new cast includes and stage actor Ryan McCartan as the couple, Penny Dreadful's Reeve Carney as Riff Raff and singer and model Staz Nair as beefcake eye candy Rocky.
Kevork Djansezian/NBC/NBCU Photo Bank via Getty Images
"I've been in voice lessons three or four times a week, " Cox said. "I'm doing lots of dance classes—Oh, my god, the pain! I've been working really hard…I've been prepping on my own non-stop."
Not that she needs to memorize any lyrics. "I was in college at Indiana University and some friends of mine were like, we have to see Rocky Horror Picture Show, " Cox remembered. "We watched it on a video. I became obsessed and kept watching it. I got the soundtrack and learned all the songs. I learned the songs and the Time Warp [the movie's iconic dance number]. I knew all of this way before they asked me to do it.
"It's a dream come true, " she continued. "The young adult Laverne Cox was shaped by Rocky Horror. Like so many people who felt they didn't fit in, who were outcasts, Rocky Horror was the thing. Hopefully it will be that for a new generation."
The two-hour reboot will air on Fox in the fall.
Can't wait to do the Time Warp again.
Do you know what Cox's OITNB co-star will be doing on their hiatus? Click below to find out what Aduba told us at the Weinstein Company and Netflix's Globes after party.
Share
Tweet
Embed

CTRL-C or CMD-C, then press Enter.
YOU MIGHT ALSO LIKE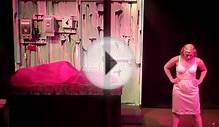 Fox remaking Rocky Horror Picture Show as TV movie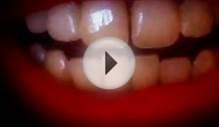 Rocky Horror Picture Remake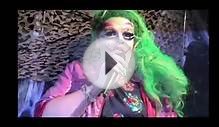 The Pee-ew #304: The Rocky Horror Picture Show remake
Share this Post