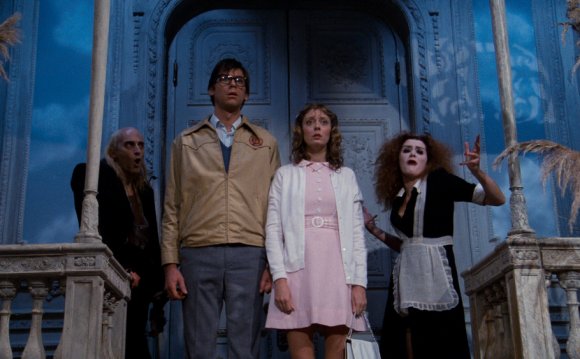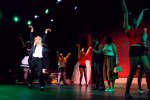 FORT SILL, Okla. Oct. 29, 2015 - When I was in middle school I had the extreme pleasure of joining the Broadway tour of the musical "Joseph and the Amazing Technicolor Dreamcoat." It was an experience I'll never forget and I think it is what drew out in me a love for theater - the drama, costume changes, watching the talents of the actors and actresses - there's nothing like live theater.
I'd heard there was a local theater group in Lawton and excitedly gave them a ring. I couldn't have had more luck. Lawton Community Theatre is putting on "Rocky Horror Show" this weekend, and I was welcome to sit in on the cast's first dress rehearsal.
I arrived at 1316 NW Bell expecting to see an old classic theater with a tall marquee, but what I got was something entirely different. The building is an old community center transformed into a 195-seat thrust-style theater, meaning the audience sits on three sides of the stage, bringing the action as close to the audience as possible. It's humble, but not unwelcoming. The unpresumptuous style of the theater beckons the arts savvy and the novice alike without judgment.
Since the show they were preparing for was Rocky Horror, there were people running around doing sound checks in questionable attire.
Not gonna lie, even though I knew what I was walking into I still felt a little uncomfortable talking to a guy wearing nothing but the tiniest gold shorts imaginable.
Martha McCartney, the managing director, told me all the costumes are made in house by their costumer, Barbara Hunter, who has a studio in the back. The set was created by Michel Strickland, who doubles, in this show, as the technical director and the lead of Frank 'N' Furter.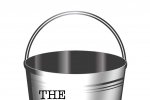 McCartney, said she got involved in the theater back when it didn't have bathrooms for the actors. Instead they would rush over to her home across the street and use hers. That was 30 years ago. The group began in 1952 making it the longest running group in Oklahoma.
She tells me the "Rocky Horror Show" has never been done in Lawton and admitted she had some anxiety over producing such a scandalous show. The response, however, has been highly positive as they have sold out seats for their Thursday and Friday showing and only have 50 remaining for Saturday.
"It's neat to see it come to fruition, " McCartney said. "This show is different and we have different people coming, which is what we want. We want all sorts of people to come. They don't know what they're missing."
Soon it was time for the dress rehearsal to start. I was filled with antici ... well, you know. I was excited and I was not disappointed.
The role of Brad Majors is played by Joseph Lyons who stepped up in the past week to learn the part after the original actor, Alexander Huff, died unexpectedly. It would be no surprise that such a traumatic event would cause hiccups in the show, however if you didn't know the situation, you would never know Lyons took the role only a week ago.
What was surprising to me was how everything was ready in just six short weeks. Their next production, "Crimes of the Heart" will enjoy a leisurely seven weeks to be stage ready (I say "leisurely" sarcastically. It would take me much longer to learn lines and dance cues). McCartney said joining the cast takes commitment as they rehearse almost daily.
It was their first dress rehearsal so it wasn't perfect . There are areas where timing needed work and microphones picked up feedback - all things that could be tweaked easily. The things that couldn't be tweaked, the attention to detail in the costumes, the body language of the characters, the live music, the energy - those were opening night ready.
So, if you haven't checked out the Lawton Community Theatre, go ahead and go to their Facebook page at and search Lawton Community Theater. If you're free Saturday, pick up some tickets to the show. It might, if it may, take you on a strange journey.
YOU MIGHT ALSO LIKE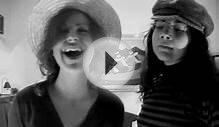 two italian girls doing rocky horror picture show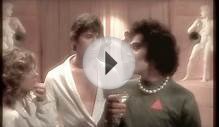 Janet and Frank N Furter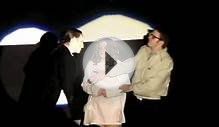 AZRocky -Brad and Janet meet Riff - Rocki Whore Event Show ...
Share this Post