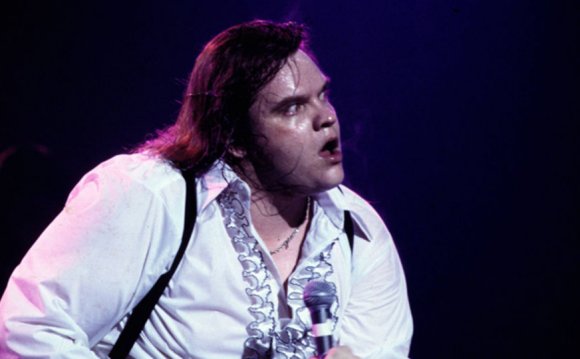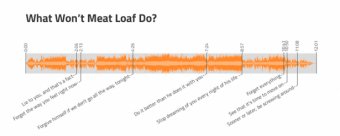 You'll never see a more queer expression than the look on someone's face when you tell them Meat Loaf is your favorite singer of all time. If you say Neil Diamond, people will sing "Sweet Caroline" back at you or if Michael Jackson hits your symphonic sweet spot, a poorly attempted moonwalk may be displayed after an exchange of high fives. Mentioning The Beatles can get you sainted. But, if the vocal stylings of the artist also known as Michael Lee Aday are what you connect with people will stare with slack jawed wonder and ask "you mean the butt-stuff guy?"
For the record, "I'd Do Anything For Love (But I Won't Do That)" is not about a sex act Meat Loaf refuses to perform for love. It's actually about being addicted to a relationship that has passion, but no love. Weird, right? The first assumption people make about the song is that he's singing about how much he loves a woman. Let's look at the lyrics:
And I would do anything for love
I'd run right into hell and back
I would do anything for love
I'd never lie to you and that's a fact
But I'll never forget the way you feel right now,
Oh no, no way
And I would do anything for love, but I won't do that
No, I won't do that
The singer is saying he would do anything for love, but forget the sex he's having right now. When he does fall in love, he's going to remember you lady. That's what he won't do for love, forget about you when he finds it. BOOM. The perfect song for a video directed by pre-fame Michael Bay.
Meat Loaf may do anything for love, but if there was ever a Forrest Gump of rock and roll, Meat Loaf certainly fits the bill. If you have an appreciation for American pop-culture and music, Meat Loaf is a must know music act. Don't be surprised to see a sweaty, long haired lothario in the background of some famous photos from the late sixties through mid-'90's.
In his younger days, Meat Loaf was visiting Dallas and at the hospital when President Kennedy was killed. While driving to Los Angeles, the singer picked up a hitchhiking Charles Manson and gave him a lift into the city. As he was coming up, the bands he would form with friends would often open for acts like The Who, The Stooges, Janis Joplin, Them and even The Grateful Dead.
Before his star making path on Broadway, Meat Loaf was signed to Motown's Rare Earth label. An attempt to cash in on the rock acts popular on FM radio. He was partnered with a singer for a duo called Stoney and Meatloaf (no space!). Only a few of the tracks are floating around from the 1971 single, but they are an amazing slice of late '60's inspired soul music. Give me that funk!
Acting would take Meat Loaf from stage to stage with the original Broadway run of Hair and then the original company of Rocky Horror Picture Show as Professor Scott and Eddie. It was during the same time he was working on Rocky Horror Picture Show that Meat Loaf began performing the songs of Jim Steinman. The partnership the two formed turned sour as Meat Loaf got quite a bit of the credit for Steinman's songs when they both splashed onto the scene. A record convention marked the turning point of the pair when Billy Joel and Tina Turner joined in on a standing ovation for Meat Loaf's performance of "Not a Dry Eye in the House."
Steinman would have no problem getting his own acclaim in the 1980's as a much sought after writer-producer but he would go on to write a multitude of Grammy winning songs and compositions as the mind behind "Total Eclipse of the Heart" & "Holding Out for a Hero" for Bonnie Tyler, Air Supply's "Love Out of Nothing at All". "Eclipse" and "Love Out of Nothing" were both songs originally slated to be on Meat Loaf's album Midnight at the Lost and Found. After settling a legal dispute over the use of the "Bat Out of Hell" moniker for 2006's Bat Out of Hell III, the bromance is on again for a farewell album and tour from the pair.
A lot of the songs that Jim Steinman and Meat Loaf created together focus on those relationships that aren't formed out of love, but convenient lust. Committing to love someone forever because they let you sleep with them in the back seat of a car? "Paradise by the Dashboard Light". Unable to commit to someone because the love of your life couldn't commit to you? "Two Out of Three Ain't Bad". Consistently telling someone you used to love that you still care about them after the flame has long faded? "I'd Lie for You (And That's the Truth)". And the operatic fable of "Bat Out of Hell" is about a man who can't commit to his lover. He'll always be gone when the morning comes… LIKE A BAT OUT OF HAAAAAIIIIILLLLL!
YOU MIGHT ALSO LIKE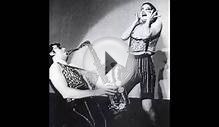 Hot Patootie Bless My Soul - The Rocky Horror Show Karaoke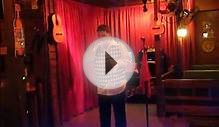 Pete young - Rocky Horror - Ranch Bar Pernera Cyprus 23rd ...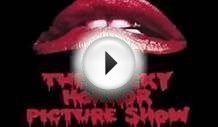 the rocky horror picture show - 09 - I Can Make You a Man ...
Share this Post