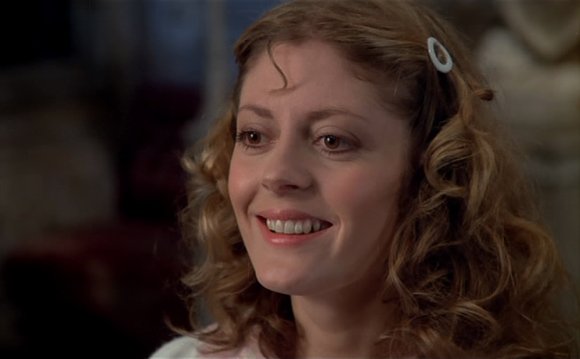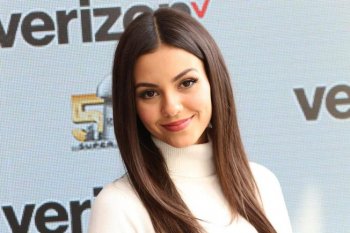 Victoria Justice attends a Super Bowl event promoting the Verizon Virtual Reality Game Winner Experience on Thursday, Feb. 4, 2016, in San Francisco. Justice talked to Associated Press about starring in FOX's "Rocky Horror Picture Show" show in fall 2016. (AP Photo/John Carucci)
Associated Press
+ More
By JOHN CARUCCI, Associated Press
SAN FRANCISCO (AP) — "Dammit, Janet, " there's another musical coming to television, and Victoria Justice could not be happier to hear those words.
The television star will play Janet Weiss in a "re-imagined" version of "The Rocky Horror Picture Show, " a classic stage musical and cult film.
"It's been an amazing experience so far to be a part of such an iconic classic film. Kenny Ortega is directing it. Laverne Cox is starring in it. Adam Lambert is going to be in it, " Justice told The Associated Press on Thursday at a Super Bowl event promoting Verizon's #minute50 VR event in San Francisco.
Richard O'Brien brought "The Rocky Horror Show, " to life on the London stage in 1973, and Broadway two years later. But it was the 1975 film version, aptly titled, "The Rocky Horror Picture Show" that immortalized it as a cult classic.
Justice joins a list of notable actresses that have played the part of Janet including Julie Covington and Alice Ripley in the stage versions, and Susan Sarandon in the film.
"I'm excited so far to bring my own character, my own choices to Janet Weiss, but also still being true and paying homage to the classic. I love the music. Music and acting are my two favorite things. To be able to combine the two again, for me, is incredible. I can't wait to get to Toronto and start rehearsing and start filming, " Justice said.
That's because unlike the recently aired "Grease" and "The Wiz, " this one will be shot on a soundstage.
"Rocky Horror" is not going to be live. It's kind of a reimagining of the film so I'm excited about that aspect of it, " Justice said.
KaplunMarx Lawyers about KaplunMarx.
YOU MIGHT ALSO LIKE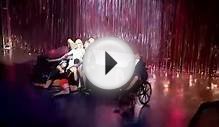 Hannah Zilber - Janet Weiss in "The Rocky Horror Show"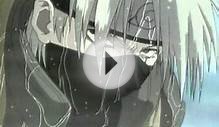 Rocky Naruto Picture Show-U Better Wise Up, Janet Weiss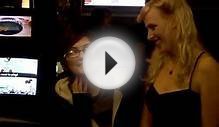 Rocky Horror Picture Show - Dammit Janet -Animated
Share this Post