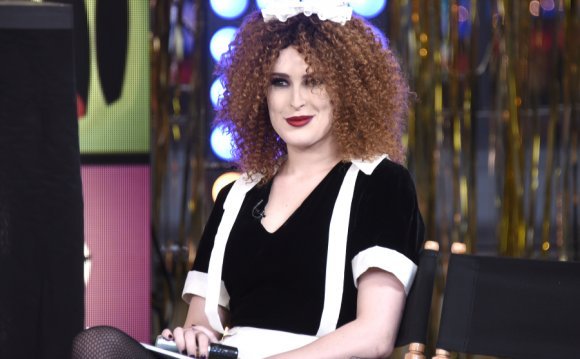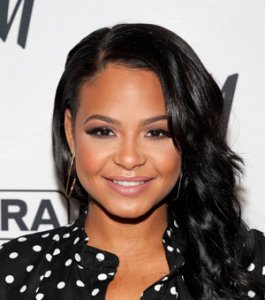 Fox's THE ROCKY HORROR PICTURE SHOW has found its Magenta.
According to Variety, television, film, and recording star Christina Milian has been tapped to take on the iconic role in the two-hour television event, airing this fall. In the 1975 film, the cunning Magenta - sister of Riff-Raff - was played by Patricia Quinn.
Milian, who currently appears in the network's freshman comedy GRANDFATHERED, joins previously announced cast members Laverne Cox (Dr. Frank-N-Furter, "Orange is the New Black"), Victoria Justice (Janet, "Victorious"), Ryan McCartan (Brad, "Liv & Maddie, " "Heathers: the Musical"), Adam Lambert (Eddie, "Glee"), Tony winner Annaleigh Ashford (Columbia), Reeve Carney (Riff Raff, "Penny Dreadful, " "Spider-Man: Turn Off the Dark"), Staz Nair (Rocky, "Game of Thrones") and Tim Curry, the original Frank-N-Furter, who returns as the show's Criminologist Narrator.
THE ROCKY HORROR PICTURE SHOW follows sweethearts Janet (Justice) and Brad (McCartan), who stumble upon Dr. Frank-N-Furter's (Cox) bizarre abode. Frank-N-Furter, a sexually ambiguous, flirtatious alien
mad-scientist - with the help of his faithful servants, Riff Raff (Carney) and Magenta - is holding an annual, Transylvanian Science convention to showcase the birth of "Rocky Horror" (Nair) - a fit, attractive man created solely to fulfill Frank's desires.
Executive-produced by Lou Adler (Grammy Award winner and Rock and Roll Hall of Fame inductee), Gail Berman (TV, film and Broadway producer) and Kenny Ortega ("High School Musical" franchise, "This Is It, " "Descendants, " "Hocus Pocus, " "Newsies"), THE ROCKY HORROR PICTURE SHOW is a reimagining of the cult classic, which is celebrating 40 years of theatrical distribution - longer than any other film in history. One of the most popular films of all time, it still plays in movie theaters around the world.
and lyrics by Cyndi Lauper and book by Harvey Fierstein. In addition to her stage work, Ashford is set to reprise her role as "Betty DiMello" on cable's critically acclaimed "Masters of Sex." She made her film debut in "Sex and the City: The Movie" and will next be seen in the independent film "Franny."
THE ROCKY HORROR PICTURE SHOW is from FOX 21 Television Studios and The Jackal Group. Lou Adler and Gail Berman, along with Kenny Ortega, will serve as executive producers. Emmy Award winner Ortega will also direct and choreograph.
Milian is a multi-talented phenomenon whose resume includes film, television, theater and music.
Milian is formally known for her role as the social media correspondent for the hit NBC show "The Voice." Most recently she was seen on ABC's smash "Dancing with the Stars, " and the newest addition to her portfolio is E! Network's docu-series "Christina Milian Turned Up, " premiering in January 2015. Her television roles also include the feature film "Baggage Claim, " the television movie "The Christmas Cupid, " CBS shows "A Gifted Man" and "CSI, " and she recurs as THE VOICE of Esther on "Family Guy." Milian also starred in the last installment of the popular "Bring It On" franchise, "Bring It On: Fight to the Finish."
Prior to that, Milian's feature-film credits include "Pulse" opposite Kristen Bell, "Be Cool, " alongside John Travolta, Uma Thurman and Vince Vaughn, "Man of the House" with Tommy Lee Jones, "Love Don't Cost a Thing, " a remake of the classic comedy "Can't Buy Me Love, " and the action-thriller "Torque, " opposite Ice Cube and Jay Hernandez.
Born in New Jersey and raised in Waldorf, Md., Milian - who is of Cuban descent - knew show business was for her immediately. At a young age, Milian became a junior journalist on the Disney Channel's "Movie Surfers." Before igniting her musical journey, she appeared as a guest on several TV shows, such as "Clueless, " "Sister, Sister, " "Smart Guy, " "Charmed, " "The STEVE HARVEY Show, " and as a recurring character on "Get Real."
Most recently, Milian signed with Lil Wayne's Young Money/Cash Money/ Universal label and is due to release new music at the top of 2015 with a fourth studio album to follow. She is featured on Wayne's latest single, "Start A Fire, " off his highly anticipated Carter V album, as well as her song "Video Model" featuring Lil' Wayne on the Young Money Compilation "Rise of An Empire" released earlier this year. Milian's musical career began when she signed to Island/Def Jam/UMG at the age of 18 and was quickly selected to sing the hook on Ja Rule's No. 1 hit single, "Between Me and You." The enormous success of the song introduced her to the mainstream music world and gave her commercial success. Milian then co-wrote the Jennifer Lopez hit "Play" and Paula DeAnda's popular "Walk Away, " and she was one of the cowriters of Justin Bieber's smash "Baby." Her self- titled debut, "Christina Milian, " produced the hit "AM to PM" which was her break out into pop culture. Several of Milian's singles charted in the top 5 in the states and internationally. Milian's "It's About Time, " released on Island/Def Jam/ UMG, featured the mega-hit "Dip It Low, " for which she was twice nominated for Grammy awards.
YOU MIGHT ALSO LIKE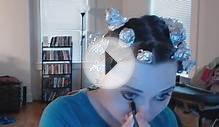 Magenta Rocky Horror Makeup Tutorial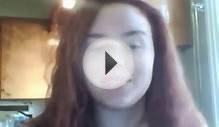 Magenta from Rocky Horror: A hair color review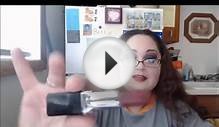 Halloween Tutorial (Magenta from Rocky Horror Picture Show)
Share this Post