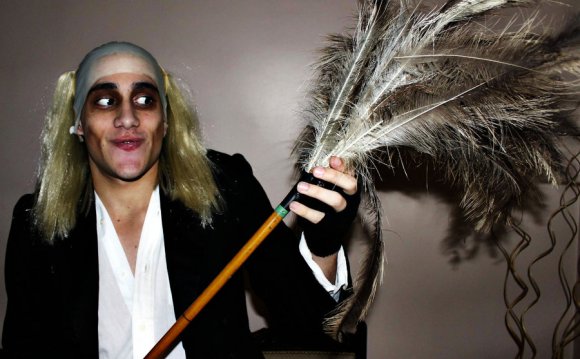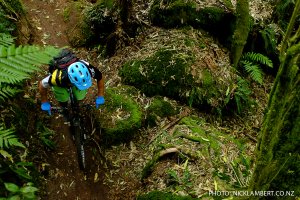 TRAIL STATUS: Forestry operations in late 2015 have closed the original uphill Timewarp trail and the first downhill trail - Frankenfurter. They will be reinstated as soon as possible when the forest harvesting is complete. In the meantime, access the most technical trail sections from Loop Road. (Loop Road also is the start of Split Enz trail).
GRADE: 5 LENGTH: 2KM
BUILT BY: Hand-built by Rob Metz and Mark Thompson for RMTBC
GETTING THERE: Very close to the top of Moerangi road, take a right turn on Loop Road. This is a gentle descent to Split Enz track, and Riff Raff/Rocky Horror are access from it.
TRAIL DESCRIPTION: Although often referred to as Rocky Horror, or just Rocky, there are separate trails, each with their own distinctive identity:
Riff Raff. From Loop road, this section of trail is gnarly with steep dropping corners, big rooty sections and some challenging drop offs.
The going gets rocky here, hence the name. One of the few areas of Rotorua's Whakarewarewa forest with something other than dirt and tree roots - the boulders are moss covered and unforgiving.
Overall, it's a very technical trail with some extremely steep sections. Although it's a different flavour to the grade 5 tracks in the native bush like Kataore, Rocky Horror will appeal to the same riders that relish the challenge of a steep, tricky track.
GETTING OUT: The trail loops around onto the bottom section of Pondy New, follow it through to join up to Rollercoaster and Moonshine.
Quartz worktops granite quartz worktops.
YOU MIGHT ALSO LIKE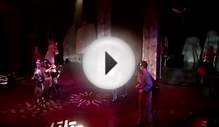 Charlie Tingen - "Time Warp" ("The Rocky Horror Show"/Riff ...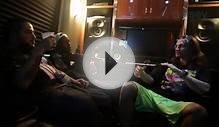 Watch A$AP Rocky & RiFF RaFF's 'Back & Forth ...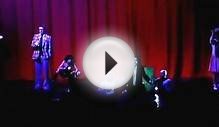 Rocky Horror Show RiffRaff Darkness
Share this Post