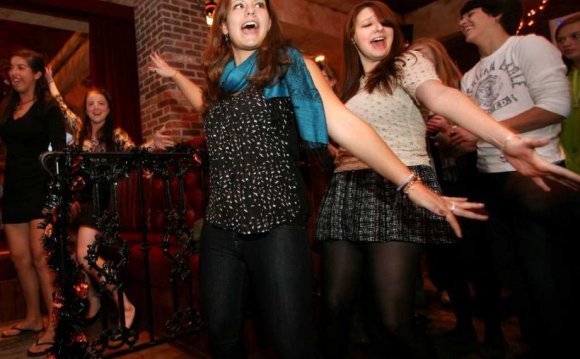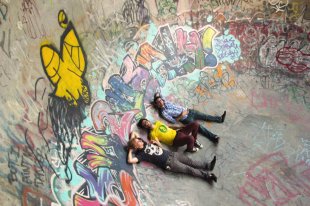 It's been awhile since we've heard from Foe Destroyer, the former Denton rock band that moved two-thirds to Brooklyn, one-third to Austin. Next month the three-person group returns to Dallas, and 10 bucks says you can't guess why: Foe Destroyer will be the backing band for Dallas Theater Center's upcoming production of The Rocky Horror Picture Show.
That's a big job, so I asked Foe Destroyer band member Daniel Garcia if they've mastered the whole jump to the left thing.
"I [expletive] KILL at the 'Time Warp, '" he confirms.
The show's director and choreographer called them the "perfect group to lead the cast and audience to Transylvanian ecstasy, climaxing in everyone's favorite dance – 'The Time Warp.'" Climaxing.
The band's inclusion in the play isn't as far-fetched as it may seem, as Foe Destroyer also performed in the rock-musical Fly By Night. Fellow band mate Chris McQueen has performed in other stage shows.
Foe Destroyer is made up of Garcia and McQueen (whom you may have known from the now-defunct band Oso Closo), plus Cade Sadler. The Rocky Horror stage show runs Sept. 11 through Oct. 19 at the Wyly Theatre, 2400 Flora St., Dallas.
YOU MIGHT ALSO LIKE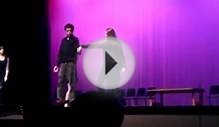 Time warp cover from rocky horror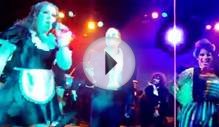 "Time Warp" Rocky Horror Picture Show. Live in NYC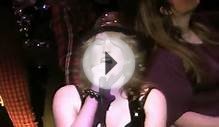 Purple Drink playing Time Warp from The Rocky Horror ...
Share this Post