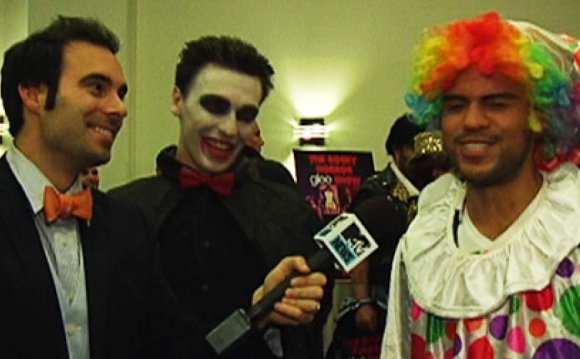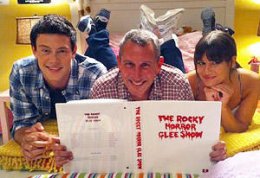 Just days after the Parents Television Council lobbed its latest salvo against the show risks further wrath from the decency police with a nose-thumbing trip to Transsexual, Transylvania.
In Tuesday's episode, McKinley High's glee clubbers mount nothing less than a production of, the sexually charged musical from 1973 that introduced audiences to self-proclaimed sweet transvestite Dr. Frank-N-Furter and his buff, blond creation.
Glee's executive producers often refer to their series as a "family show, " while indulging in more than a few risqué chuckles; most recently, Coach Sue caught a student masturbating on school grounds. But celebrating the hedonistic romp that is Rocky Horror — however fitting for the also-subversive Glee — required some extra creativity.
Rather than doing a straightforward re-creation, Glee makes Rocky Horror's R-rated nature the thrust of its plot: Should high school students be allowed to perform such adult material? Mr. Schuester, albeit guided by other intentions, thinks there's a way to do it. Sue, albeit for equally dubious intentions, wants to prove him wrong. A debate ensues.
Rocky Horror gained notoriety over the years for its interactive midnight showings, in which audience members turned up dressed as the pleasure-seeking characters of the film. "They became a haven for outcasts, " says Adam Shankman, who boss Ryan Murphy asked to direct the episode. "It was like this big party for misfits, so it's perfect for the glee kids because they all feel like misfits. They're the pariahs of the school. Glee club is that haven for them."
But in order to perform Rocky Horror's libido-forward oeuvre, the show does make a few concessions, the biggest of which (spoilers ahead) is casting Frank-N-Furter as a female. Mercedes (Amber Riley) plays the sexually omnivorous doc, (the role made famous by Tim Curry in the film), which makes her sweet, but no longer an actual transvestite. When Frank-N-Furter belts out her introduction, she now hails from Sin-sational, Transylvania, rather than Transsexual, Transylvania. (Guest star John Stamos says he was supposed to play Frank-N-Furter, but the idea was nixed.)
Shankman thinks he was specifically sought out to help tone down the musical's racier elements. "Everything I touch turns 'family, ' no matter how risqué it is, " Shankman says. He directed the movie-musical Hairspray, a squeaky-clean version of the Broadway show based on John Waters' film. ("There was a lot of subversive stuff, a lot of racial stuff in the original film, " he says. "You never really feel any of the ugliness of it in the movie I made.")
"Touch A Touch A Touch A Touch Me, " a song of sexual awakening performed in the original Rocky Horror by a scantily clad Susan Sarandon, is now sung by Emma (Jayma Mays), while rehearsing the number with Mr. Schu (Matthew Morrison). "It becomes OK because of who's doing it, " Shankman says, noting that the characters are adults. "Emma this season is exploring her boundaries, so there's context."
"Also, I'm not staging it with his hands on her boobs. She's not in a bra. It becomes fine."
In fact, the bizarre story of Rocky Horror is never clearly spelled out for viewers. Sam (Chord Overstreet) agrees to play Rocky, complete with gold lamé shorts, but it's never addressed that Rocky is a Frankenstein-ian creation used for sex. Finn and Rachel star as the innocent couple Brad and Janet, but neither wind up in bed with Frank-N-Furter.
In other words, Glee's take on Rocky Horror is more of a sampling than a full taste. At a special advance screening of the episode last week at Santa Monica's Nuart Theater - long home to Rocky Horror midnight showings — the emcee told the crowd that if they only watch Glee's version without seeing the original film, "you're still a Rocky Horror virgin."
YOU MIGHT ALSO LIKE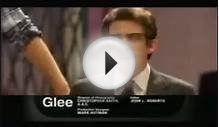 Glee Season 2 Episode 5 (2x05) "The Rocky Horror Glee Show ...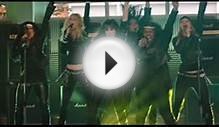 Glee Season 2, Episode 5 Part 1 of 2 The Rocky Horror Glee ...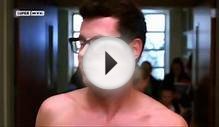 Glee - Episode 2x05 "The Rocky Horror Glee Show" german ...
Share this Post