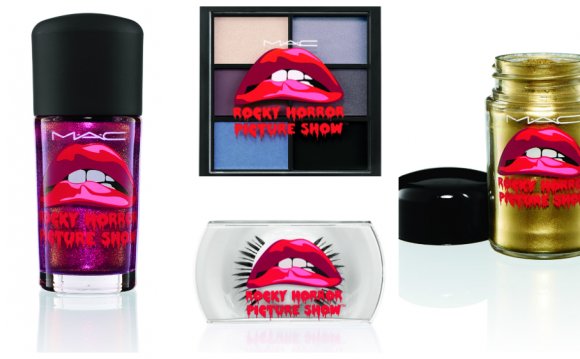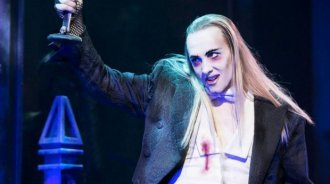 Supplied
Nelson's Kristian Lavercombe will soon become the person who has performed in the Rocky Horror Show the most times in its 40 year history.
the Nelson School Of Music Winter Festival in 1998.
Former Nayland College student Kristian Lavercombe will soon become the most seasoned Rocky Horror Show performer ever. As he approaches his 1000th performance and ahead of a milestone gig on London's West End he speaks to Charles Anderson about the trials and tribulations of being a professional Riff Raff.
He insists he is the shy one - the quiet one in the corner of the party. He isn't the outspoken one, the flamboyant one, the one who shows off to the crowd. But that is real life where there is no curtain, no stage, no costume, makeup or musical score. Put Kristian Lavercombe on that stage. Put him in costume with makeup and a solo number and he becomes something different.
"It's part of the reason I enjoy being an actor so much, " he says from his base in Melbourne. "On stage I don't give myself the same rules."
He has been doing it for more than 15 years. But don't ask his agent - as far as he is concerned Lavercombe's age is anonymous. It allows him to be open to more roles in the ever competitive marketplace of professional performers. However, if you go far enough back in The Nelson Mail archives you can find him. You can find the very first time he ever performed in the Rocky Horror Show, the smash success that first opened in London in 1973.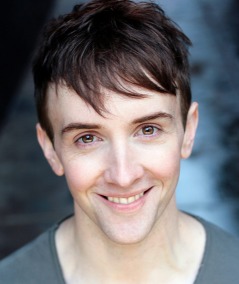 It was 1998. Lavercombe had been out of Nayland College and performing arts school, NASDA, for several years. He was jobbing around the country trying to put together a career. Then he landed the role of Frank 'n' Furter - the transsexual proprietor of an old castle that plays host to clean cut Brad and Janet whose night takes a turn for the weird when they stumble across Furter's digs. From there Lavercombe performed the show two more times in New Zealand before he, by chance, noticed an open audition for an Asian tour of the show.
Nelson's Kristian Lavercombe insists he is shy despite making a career out of the Rocky Horror Show.
"I thought I should just pop along and see how it goes. I hadn't heard anything about it."
He had not prepared but knew the show so well he was confident he would be able to do whatever the casting director wanted. Anything but Riff Raff, Fran 'n' Furter's sidekick who is modelled on Frankenstein's Igor. To sing Riff Raff you need to be able to sing like Axel Rose. You need range. Lavercombe considered himself a baritone. Riff Raff was more of a high tenor. Anything but Riff Raff.
"We will just get you to sing Riff Raff, " the casting director said.
Perhaps Lavercombe was just a lazy singer before because he got the role. The more terrifying thing was that he then had to sing like that every night of the week for months on end.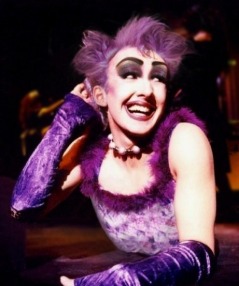 "In the end it came out fine, " he says.
And it has been coming out fine ever since. On the back of the Asian tour he did a tour of the United Kingdom which was destined for a return to London's famed West End when it got cancelled. But then a tour was planned for Australia and they couldn't find anyone to do Riff Raff. So Lavercombe, once again, did Riff Raff.
Kristian Lavercombe, as Frank 'n' Furter, in his first ever performance of the Rocky Horror Show at the Nelson Musical Theatre in 1998
Now he is going back to the West End - his first show there ever which will see him perform alongside Stephen Fry, former Spice Girl Emma Bunton and the show's creator Richard O'Brien as part of a special live performance that will go out to cinemas across Europe. After that he will go on another UK tour which will see him out until the end of 2017. It is then, when the dust has settled on Frank 'n' Furter's castle, that Kristian Lavercombe will have done more than 1000 Rocky Horror shows - more than anyone else in history.
It's something that a teenage Lavercombe, the student at Nayland College who watched the Rocky Horror with friends on Friday nights, would never have dreamed of.
"In those days you would do six performances and that would seem like a lot."
Nelson's Kristian Lavercombe with fellow cast member of the Australian Rocky Horror Show, Craig McLachlan.
Lavercombe got into performing accidentally. He was in Nelson Intermediate when he was asked by his teacher to be in a show. Lavercombe obliged. Then at Nayland College he was cast in Oliver and Cabaret.
"They were very encouraging and they put on amazing shows in those days, " he says. "It instilled a great professionalism. They were very skilled and very professional. They pushed me in the right direction."
The more he performed the more he became aware of his singing voice. It was quite loud and quite unusual.
"It could probably cut through metal."
Even when he sang in a choir, members of the audience would say to him afterwards what a great solo he did. Only problem was that he didn't have a solo.
If you need beard products call us.
YOU MIGHT ALSO LIKE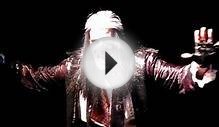 Over at the Frankenstein place....riff raff solo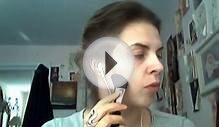 Halloween: Riff Raff Tutorial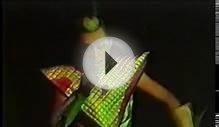 Jon as Riff Raff
Share this Post