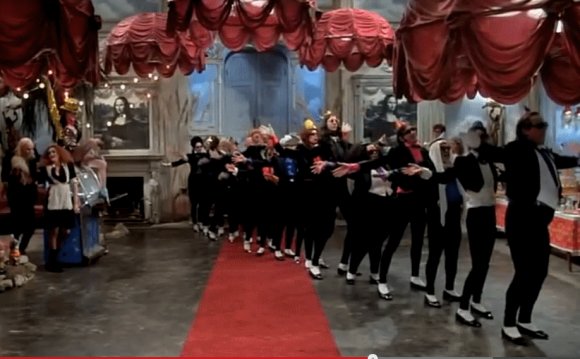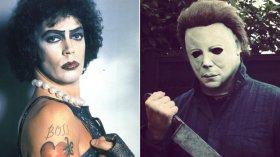 There's always plenty of new, Halloween-themed episodes of TV's best shows. But the easiest way to guarantee a perfect night of Halloween entertainment is through streaming services.
One of the coolest things being offered in 2015 is on HBO Now. The streaming service is celebrating the 40th anniversary of the "Rocky Horror Picture Show" with the first RHPS Midnight Streaming.
HBO Now will look to its social media followers to capture the spirit of the film's midnight screenings. Fans can login for a 30-day free trial subscription at midnight ET on Halloween and live-tweet their own "midnight streamings."
If "Rocky Horror" isn't your thing, Zap2it has curated a list of the best Halloween streaming options online, from the scariest classic horror films to something a little more weenie-friendly. Pick one from each category, slipping seamlessly from laughs to screams, or load up on personal favorites.
Horror classics
Real horror movies are a staple for some, looking to terrify themselves in the name of the spookiest day of the year. No CGI-laden remakes here, just the true scariest films around.
"Halloween" (Amazon)
"The Blair Witch Project" (Hulu)
"You're Next" (Hulu)
"Night of the Living Dead" (Amazon)
"Saw I-VI" (Netflix)
"Nosferatu" (Amazon)
"The Babadook" (Netflix)
"Rosemary's Baby" (Netflix)
Terrifying TV
Most of the horror canon is made up of films. Occasionally, there will be a Halloween-themed episode of television, but most of the time, the genre is rarely found on the small screen.
But there are a few TV series that can be considered part of the horror canon, and these would add plenty of scares to any night of Halloween bingeing.
"American Horror Story" Seasons 1-4 (Netflix)
"Twin Peaks" Seasons 1-2 (Netflix)
"Hannibal" Seasons 1-2 (Amazon)
"The Following" Seasons 1-2 (Netflix)
"The Walking Dead" Seasons 1-5 (Netflix)
"Dexter" Seasons 1-8 (Netflix)
Tim Burton's signature stylings
The man's recent films might have betrayed his gothic beginnings (and his talent), but no director really embodies a sort of general Halloween spookiness more than Tim Burton. And plenty of the classic films he directed and/or produced are available online.
"Nightmare Before Christmas" (Netflix)
"Sleepy Hollow" (Netflix)
"Batman" (Netflix)
"Beetlejuice" (HBO)
"Corpse Bride" (Netflix)
Not-Quite Halloweeny
For those who don't really enjoy pumpkins, witches and the other trademarks of Halloween, the holiday's cliches can be a drag.
But there are plenty of Halloween-adjacent creepy entertainments that can be easily slipped into a marathon but offer a break from the typical slasher film.
"Gone Girl" (HBO Now)
"Cropsey" (Netflix)
"The Enfield Haunting" (Hulu)
"Basic Instinct" (Netflix)
"The Fly" (HBO Now)
"Dark Places" (Amazon)
Tamer selections
If true horror is off the table, there are plenty of films that pay tribute to the holiday with not so much as a jump scare — or, alternatively, pay tribute to the horror genre's cliches (intentionally or unintentionally) by having way too many jump scares.
"Scream 1-3" (Netflix)
"Don't Tell Mom the Babysitter's Dead" (HBO Now)
"The Addams Family" (Netflix)
"Rocky Horror Picture Show" (HBO Now)
"Tucker and Dale Vs. Evil" (Amazon)
"The Book of Life" (HBO Now)
YOU MIGHT ALSO LIKE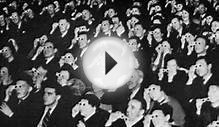 Rocky Horror Picture Show Archives - FilmBuffOnline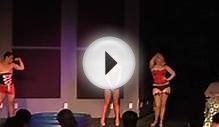 Rocky Horror Picture Show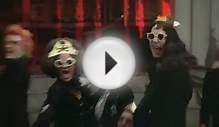 ROCKY HORROR PICTURE SHOW online
Share this Post