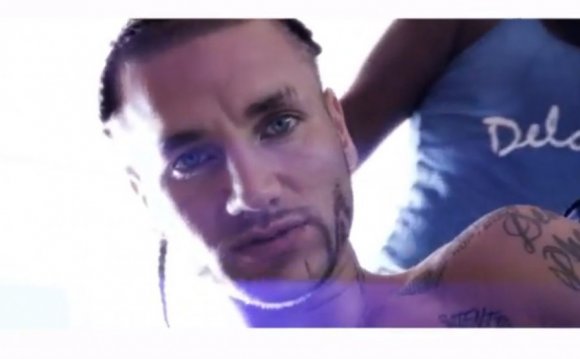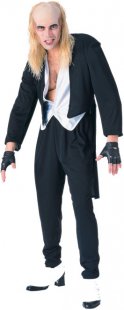 Loading...
Riff Raff Adult Costume
"Faithful Handyman" From Rocky Horror!
Includes: Jacket with vest front, pants with spats and gloves.
Available Sizes:
One size fits most Adults
Receive Email Notifications For This Item
If you wish to be notified when this item is in-stock, turn ON the Email Notifications indicator below. You must be a registered user and logged into your account.
(1 of 1 customers found this review helpful)
Not exactly what I was expecting
Not worth what I paid
While driving home during a rain filled night, straight-laced lovebirds Brad and Janet, by chance, end up at the castle of one Dr. Frank-N-Furter and his strange and bizarre entourage, and find that he's having a party. This is no ordinary party, no ordinary night. This is the unveiling of the Dr's latest creation: Rocky; A man-made Adonis that will give...absolute pleasure. This is an exceedingly grand visual and musical camp satire of the golden days of the B-movie horror and science-fiction genres. Projected along with a musical soundtrack to give "audience participation" a new meaning in dimension, time and space, this shall be a night that both Brad and Janet will remember for a very, very long time in the sexually kinky, rock 'n roll (f)rock-opera world of a gender-bending scientist...and his time warped plans
YOU MIGHT ALSO LIKE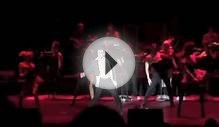 Rick Desloge - Riff Raff - Wicked Rocky Horror Show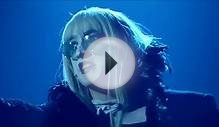 rocky horror show europen tour 2015 Riff raff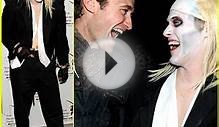 Lucas Grabeel: Riff Raff at Rocky Horror Picture Show Tribute!
Share this Post