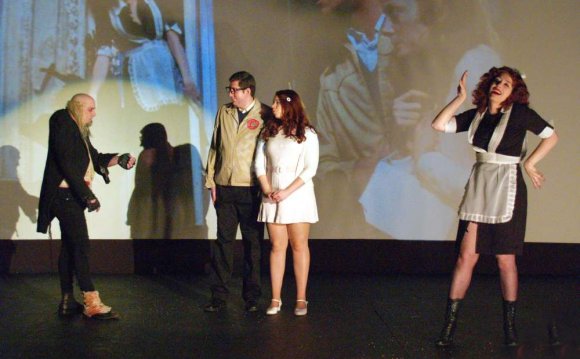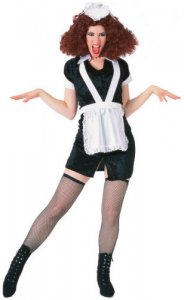 Loading...
Riff Raff's Sister from Rocky Horror Picture Show!
Includes: Magenta headpiece and maid dress with attached apron.
Available Sizes:
One size fits most Adults
Stockings and Boots NOT included.
Receive Email Notifications For This Item
If you wish to be notified when this item is in-stock, turn ON the Email Notifications indicator below. You must be a registered user and logged into your account.
Comfortable
Easy to put on
Fun to wear
met or exceeded my expectations
Overall good value for the money
stylish
Unique - Gets Attention
Worked well for my purposes
While driving home during a rain filled night, straight-laced lovebirds Brad and Janet, by chance, end up at the castle of one Dr. Frank-N-Furter and his strange and bizarre entourage, and find that he's having a party. This is no ordinary party, no ordinary night. This is the unveiling of the Dr's latest creation: Rocky; A man-made Adonis that will give...absolute pleasure. This is an exceedingly grand visual and musical camp satire of the golden days of the B-movie horror and science-fiction genres. Projected along with a musical soundtrack to give "audience participation" a new meaning in dimension, time and space, this shall be a night that both Brad and Janet will remember for a very, very long time in the sexually kinky, rock 'n roll (f)rock-opera world of a gender-bending scientist...and his time warped plans
Share this Post