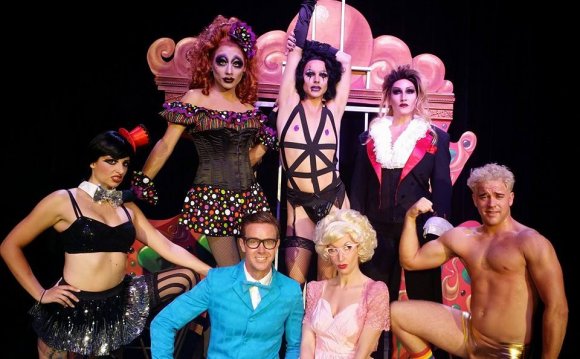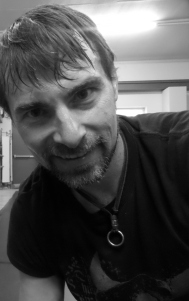 Lyle Laney as Rocky Horror
(Producer, Co-Director, Co-Choreographer) Lyle is happy to bring this cult classic to the WNC stage. He has a degree in musical theatre, knows his way around the dance stage and dreams of flying helicopters someday.
Jacob Walas as Riff Raff
(Co-Director, Co-Choreographer) Jacob is a native of North Carolina and has been working professionally in Asheville as a performer, teacher, director, and choreographer for the last 5 years. Jacob is the Academy Program Director for the Asheville Performing Arts Academy, and he shares his passion for the arts with many local theatres. Most recently Jacob was a feature dancer in the Asheville Lyric Opera's production of West Side Story, and in the spring he played Bobby in A Chorus Line at Asheville Community Theatre.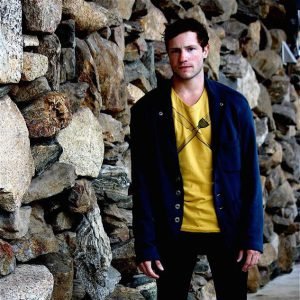 Bradshaw Call as Dr Frank-N-Furter
Bradshaw Call is so very excited to be part of this production. This is a dream role and he would like to thank Lyle and Jacob for this opportunity. Bradshaw has been seen in several productions in the Asheville area. Thank you for coming out to support live theatre and the arts in Asheville.
Luke Haynes as Brad
Luke Haynes can't wait to perform Rocky Horror in the city of Asheville. He has performed many shows in Asheville and wants to thank his family and friends for their years of support.
Taylor Aldrich as Janet
Taylor Aldrich is a graduate of the University of North Carolina School of the Arts (BFA Drama '13). Since graduating she has been in several regional productions, as well as New York City workshops. You may have seen her in town as Diana Morales in A Chorus Line at Asheville Community Theater, or Rosalia in West Side Story with Asheville Lyric Opera.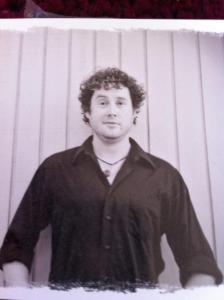 Tiffanie Boone as Magenta
Tiffanie loves her family and makes love to her elbows. Oh wait, and SHE'S LOUD! And she loves her pups "aka" el chicorones!
Heather Gallagher as Columbia
Heather Gallagher is delighted to be sharing the stage with such a talented group of actors. Though running the Asheville Performing Arts Academy full time is her passion, she loves the opportunity to be on stage when her schedule permits. Thank you to Lyle, Lenora, and all of her cast mates for making this such a fun experience! And remember- "Don't Dream It…Be It!"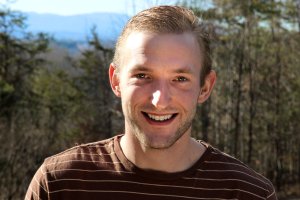 Chris Kirby as Eddie/Dr Scott
Chris is a middle school counselor in his spare time. He is happy to channel his inner Meatloaf as he makes his WNC stage debut. He has an irrational fear of Chainsaws!!
Zacary Landolt as The Narrator
Zacary is thrilled to be a part of this outrageously talented cast. He's previously appeared in productions at ACT and HART.
Tina Pissano-Foor as A Phantom
(Co-Choreographer) Tina Pisano-Foor grew up in Western NC and has been an active part of its colorful performing arts scene since childhood. She began her dance and theatrics journey apprenticing under WNC dance and vaudeville legends, Beale and Peggy Fletcher. Now she has been teaching the art of dance for 20 years. She has choreographed numerous musicals for local theaters including; Asheville Community Theater, UNCA Drama Department, Parkway Playhouse, and Asheville High Drama Department. She has taught dance technique and choreography for several local studios and has been a guest judge for Star Systems National Dance Competition. However, her greatest achievements are her husband of 17 years, Ricky, and their three beautiful daughters!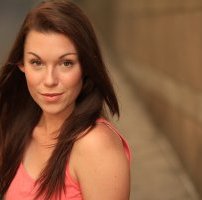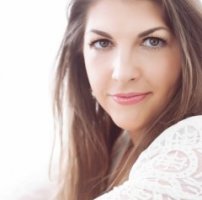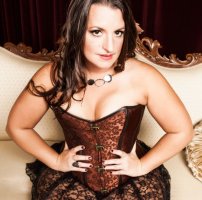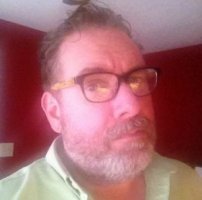 YOU MIGHT ALSO LIKE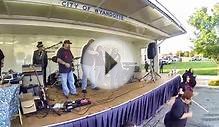 Downriver Council for the Arts presents the Rocky Horror Show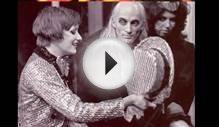 The Rocky Horror Show 1974 Roxy Cast- Science Fiction ...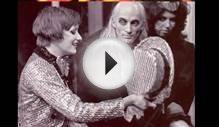 The Rocky Horror Show 1974 Roxy Cast- The Time Warp
Share this Post