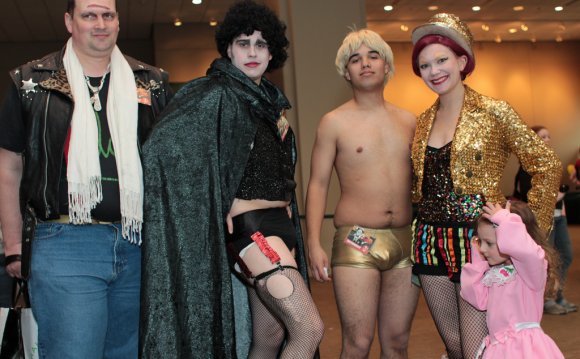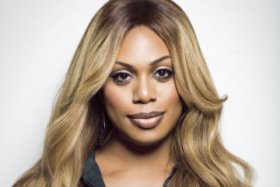 TV network Fox has lurched along for years with efforts to broadcast a new production of The Rocky Horror Picture Show, and although it was originally scheduled to enter production in 2002, it has finally been given the green light to start filming. Kenny Ortega is in as director. Ortega's many past credits include High School Musical and Hocus Pocus (director) and Dirty Dancing (choreographer).
It is a gamble for both the network and Cox.
Rocky Horror, Richard O'Brien's send-up of science fiction and horror movies, was first produced as a stage musical in 1973, and was adapted for the big screen in 1975. That filmed version, The Rocky Horror Picture Show, continues to play in movie theaters around the U.S. and is worshipped as an American camp classic: so bad that it's good, especially when enjoyed at midnight, perhaps under the influence of alcohol or other mildly mind-altering substances, and in the company of assortment fans who have somehow learned lines to shout at the screen as if they are part of the script, as well as choreography to dance in the theater during the songs.
The character of Dr. Frank-N-Furter, who sings about being "a sweet transvestite from transsexual Transylvania, " has traditionally been played by a male actor who adds various gender-bending flourishes. Bringing in Cox, an advocate for transgender equality, adds an intriguing twist to the role. But it is going to take more than the intrigue of Cox's own backstory to make an entertaining movie.
Recreating Frank-N-Furter presents quite a challenge for Cox: fans have been watching The Rocky Horror Picture Show over and over for 40 years, and even people who haven't seen it for a decade or two still associate the role of Frank-N-Furter with the actor who played the part in the movie, Tim Curry, with him squeezed into that black corset and stomping around singing at the top of his lungs. Curry's larger-than-life performance made the role both ridiculous and magnificent, and giving Frank-n-Furter a new identity is the first step on the path to disaster. It could be argued that Curry and Rocky Horror are inseparable; without Curry in that role raising hell and causing a ruckus, the entire thing would have simply been a boring, forgettable flop. (Side note: Curry, who has enjoyed one of Hollywood's greatest runs as a character actor with parts such as Rooster in Annie (1982), The Lord of Darkness in Legend (1985), Pennywise the Clown in It (1990) and Long John Silver in Muppet Treasure Island (1996), suffered a debilitating stroke in 2013.)
The other roles — ingenue Janet, bumbling Brad, creepy Magenta and Columbia and Riff Raff — will be easier to cast. For instance, Kristen Bell may decide to stop counting her Frozen money and play Janet, in a return to the world of camp musical theater, as she was ever-so-amazing in the TV adaptation of the must-see .
Even though Cox is a dynamic, powerful actor, she will have to rise to a new level of theatricality if she has any chance of being entertaining. Cox has turned in some great scenes in Orange Is The New Black, but when called upon to expand her acting range, such as in her small role for the 2015 film Grandma, she was…okay. She looked gorgeous, but she just said her lines and smiled and she was fine. Dr. Frank-N-Furter needs a lot more than "fine" and "okay."
YOU MIGHT ALSO LIKE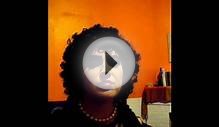 Dr. Frank-N-Furter makeup pictures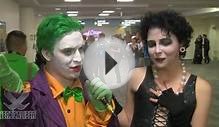 Joker Meets Dr. Frank-N-Furter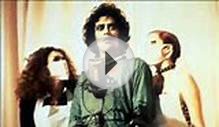 Dr. Frank-N-Furter Picture Tribute
Share this Post