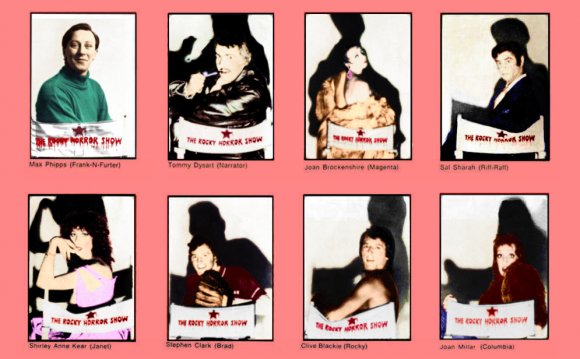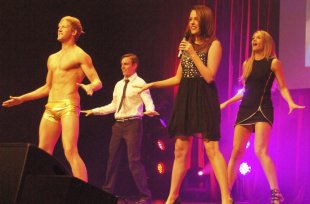 Music Theatre
Perennial cult favourite Richard O'Brien's The Rocky Horror Show returns in 2014 for a whirlwind Australian tour. Producers Howard Panter and John Frost today announced cast members for the tour, which opens in January in Brisbane followed by seasons in Perth during February, Adelaide in March, and Melbourne in April.
The launch coincided with the birthday of Australia's favourite theatre producer, Mr John Frost.
Joining television and theatre star Craig McLachlan as decadently malevolent Dr Frank N Furter will be a fresh, exciting and talented cast of some of Australia's best musical theatre performers.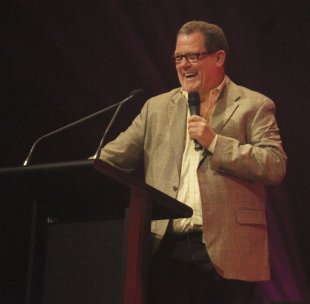 Playing the roles of Janet and Brad, the naïve young couple caught up in a situation they don't understand, will be musical theatre favourites Christie Whelan Browne (A Funny Thing Happened On The Way To The Forum) and Tim Maddren (Hi 5, The Addams Family).
Reprising the role of loyal handyman Riff Raff, which he played in New Zealand and the UK, will be Kristian Lavercombe. Riff Raff's sister Magenta will be played by Erika Heynatz, who was nominated for a Helpmann Award for her debut musical theatre role in Legally Blonde.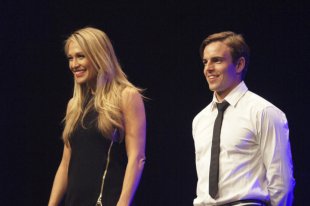 Columbia, the tap dancing groupie in Frank's entourage, will be played by Ashlea Pyke (Delta Nu sorority sister Serena in Legally Blonde).
The dual roles of Eddie and Dr Scott will be Nicholas Christo (My Fair Lady).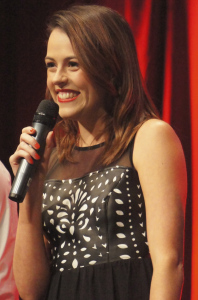 In his first leading role as Frank's creation Rocky will be Brendan Irving (An Officer and a Gentleman).
The chorus of Phantoms will be played by Vincent Hooper (Dirty Rotten Scoundrels), Luigi Lucente (Pippin, Wicked), Meghan O'Shea (A Chorus Line) and Angela Scundi (Spring Awakening), while the Swing/Dance Captain will be James Maxfield (A Chorus Line).
"We are thrilled to have found the perfect cast for the 40th Anniversary Australian tour of this much loved iconic musical, " said John Frost and Howard Panter. "There is no one who can play the character of Frank N Furter like Craig McLachlan. He oozes that risqué charm that an actor playing Frank needs, as well as bucket loads of sex appeal. And after an extensive audition process we have secured a group of exciting musical theatre talents to complete the cast. We know audiences are going to love doing the Time Warp with this wonderful cast again."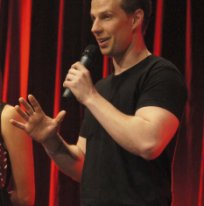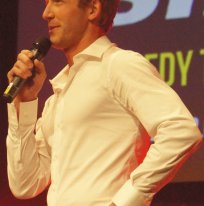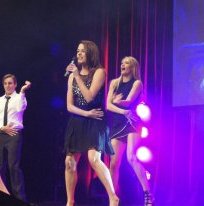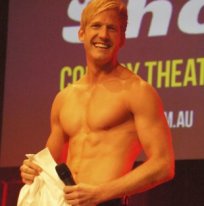 YOU MIGHT ALSO LIKE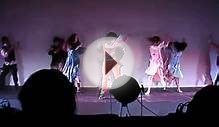 Rocky Horror Picture Show Cast Does Michael Jackson ...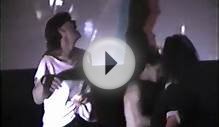 acting talent (Rocky Horror Picture Show live cast)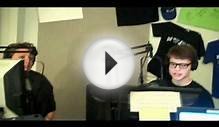 Interview with Rocky Horror Picture Show Cast & Crew
Share this Post