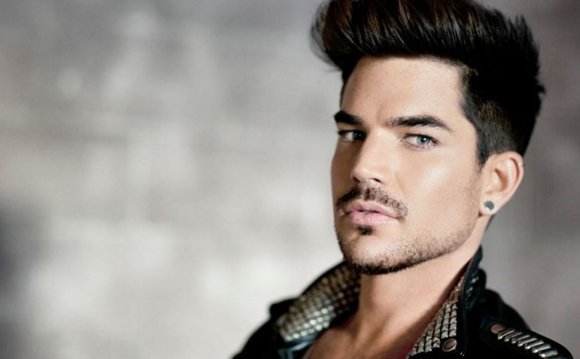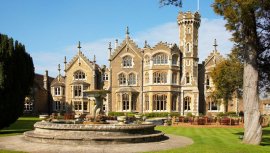 Mindhole Blowers: 20 Facts About The Rocky Horror Picture Show That Might Make You Want to Do the Time Warp Again
Tim Curry. That's all we really need to say about this film, isn't it? Never mind the rest of the hoopla-Tim Curry sang, danced, tugged at our heartstrings and maybe even frightened us just a little. The little film that could carries on in theaters to this day (from 1975); the musical from which it was born has been revived many times over. And it wasn't the director, the cinematography, the wizardry or the sets-while Susan Sarandon and Barry Bostwick were serviceable-it wasn't them we came to see. Tim Curry, people...Tim Curry.
1. Actor/Writer/Composer Richard O'Brien (Riff Raff) wrote The Rocky Horror Picture Show (as well as the 1973 musical and book on which the film was based). It was originally called "They Came from Denton High, " after that, "The Rock Hor-Roar Show, " then finally The Rocky Horror Show. O'Brien-a self-described transgender and possible third sex (neither man nor woman)-and Director Jim Sharman (Shock Treatment) modeled the film in the style of so-called "Hammer Horror" films (Dracula, The Curse of Frankenstein, The Mummy).
2. The film was shot at Oakley Court in Windsor, England (as well as a studio), at which several Hammer Horror productions (The Plague of the Zombies, The Brides of Dracula) and Murder By Death were also filmed. Doctor Frank-N-Furter's former castle now serves as a luxury hotel.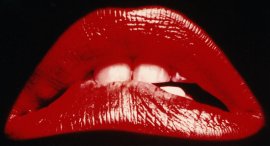 3. The floating lips that open the film belong to Patrica Quinn (Magenta), but the song (Science Fiction/Double Feature) is actually sung by Richard O'Brien. When Quinn found out the song had been taken away from her (she had performed it in the stage production), the actress turned down the film saying, "Well you can take your movie and shove it where the sun don't shine. Not interested." Quinn was taken to meet with Producer John Goldstone, who showed her the sets and costumes and she changed her mind. The lips were a late addition; done on the last day of filming.
4. David Bowie's personal makeup artist, Pierre La Roche (Ziggy Stardust tour, cover look for Aladdin Sane) created the film's makeup looks.
5. The church was merely a facade. Richard O'Brien's wife at the time appears in the crowd, as does Koo Stark-famous for dating Prince Andrew before he married Sarah, Dutchess of York (Ferguson). For the interior church scenes, O'Brien said they could only shoot one side of a real church room as they couldn't afford the whole thing.
6. O'Brien and Quinn had never heard of American actors Barry Bostwick and Susan Sarandon before working with them; in the original show, Janet and Brad were played by Julie Covington ("The South Bank Show, Rock Follies") and Christopher Malcolm (Highlander, Star Wars Episode V: The Empire Strikes Back, Reds, Labyrinth, "Absolutely Fabulous"). According to Quinn and O'Brien, Sarandon and Bostwick fit right in-they were like family.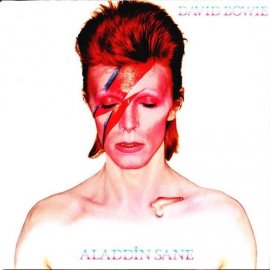 7. Costume Designer Sue Blane (Absolute Beginners, Lady Jane) is credited by Quinn as having invented punk style. Her designs have been used in stage productions over twenty five years.
8. The tape playing in Brad's car is Nixon's 1974 resignation speech. O'Brien said he didn't like that because "...it locks the film into a time."
9. The motorcyclists were the same people that play Transylvanians at the castle. O'Brien didn't understand why, noting that they the motorcyclists could have been anyone. Instead, the people had to change costumes back and forth.
10. During the film production, Susan Sarandon became very ill with flu and a seemingly irritated Quinn said, "That's all she ever discusses." After the "million dollar shot of Tim in the pool, " the director took no break; the actors came up out of the water and went right into the dance sequence. O'Brien remarked that Sarandon was "Very, very sick, thrown into water on cold winter's evening, in a cold studio and had to sing and dance. She was a trouper."
11. O'Brien noted that the skeleton in the clock was real and belonged to the woman who had commissioned the clock. In March 2002, Sothebys autioned off the coffin-clock; it went for £35, 000.
12. Quinn's hair was sprayed red every day, not dyed.
13. O'Brien said Jonathan Kramer (Midnight Cowboy) was originally to have played Dr. Frank-N-Furter (rumor has it that Mick Jagger wanted the role), "But Tim Curry came in to audition and poor Jonathan never had a chance." Quinn related that she had known Tim from stage productions and that he "was in awe of her." She also noted that he didn't shave under his arms, "Him and Julia Roberts." O'Brien confessed that at the time, he didn't like Curry; O'Brien was resentful and envious because Curry was attractive and got all the good lines.
14. Columbia was played by Nell Campbell, aka "Little Nell" who was known around the set for saying "Nell's the name, tappin's the game." Campbell started out as an Australian journalist and O'Brien told of how she had been in a horrible car accident-walking around for two or three weeks with terrible headaches. Finally Campbell went to the hospital and it turned out she had a broken neck. Little Nell also had a short recording career and owned a few New York City nightclubs, including one that was quite popular during the 80s: "Nells."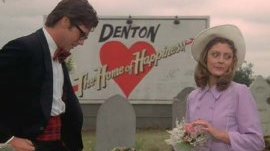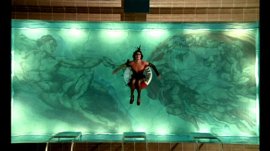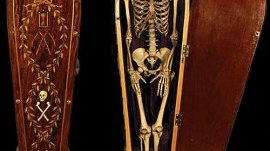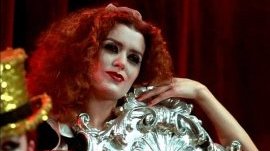 new website https://funpress.ru/
YOU MIGHT ALSO LIKE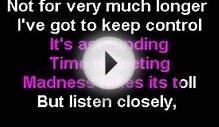 Rocky Horror Picture Show - The Time Warp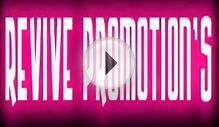 Time warp | The Rocky Horror picture show - Full song HQ.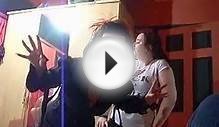 rocky horror picture show time warp
Share this Post