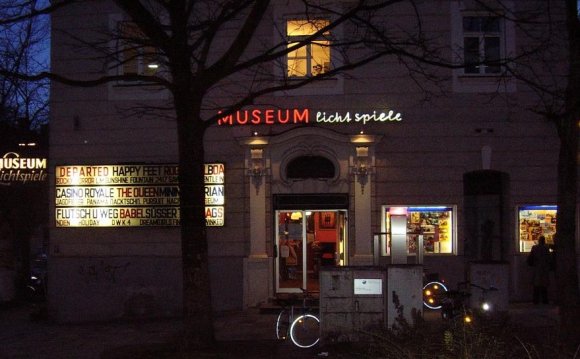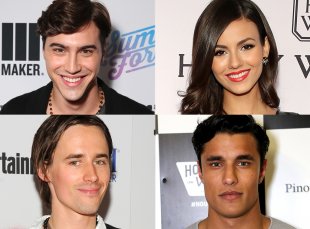 Getty Images
Anyone else feeling cold and wet and just plain scared right about now?
We sure are, because Fox's Rocky Horror Picture Show remake has found it's Janet! Brad! Rocky! ...Riff-Raff!
Reeve Carney, who played Spiderman in Spiderman: Turn Off the Dark on Broadway, will be donning the balding mullet to play creepy butler Riff Raff, and literal man candy Rocky will be played, naturally, by chiseled model Staz Nair.
The TV movie, which is based on the 1975 film starring Tim Curry, , and Barry Bostwick, follows young couple Brad and Janet as they find themselves trapped in the castle of a mad scientist who has created his own man.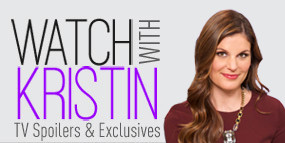 was already announced as Dr. Frank-N-furter, but there's still a fair number of roles to fill ahead of this fall's TV movie. Who will play Riff Raff's sister-girlfriend Magenta, or the wheelchair-bound Dr. Scott, or the tap-dancing Columbia, or Columbia's biker boyfriend (and former delivery boy) Eddie?
We've gone ahead and cast those other roles ourselves and we're pretty sure we nailed it and that all of these actors will gladly take the job:
Magenta:
: Her current sexy image combined with her Disney Channel past might be absolutely perfect for this part.
Santana was one of two Magentas when Glee attempted a stage production, and she didn't do too shabby. Also we just miss Naya Rivera.
Can't you see it though? She's so good at the creepy dance moves and she seems like someone who'd have a ball in a show like this.
Michael Loccisano/Getty Images for iHeartMedia
Columbia:
Why did we automatically picture Selena Gomez and Demi Lovato in these roles? We don't know, but we don't hate it.
Imagine how incredible her livetweeting would be if she were IN the production!
Did you see her in Trainwreck? She can do anything!
Eddie:
There is no way you can listen to "Hot Patootie—Bless My Soul" without immediately being able to hear Jack Black singing it.
The guy who plays Bevers in Broad City: His name is John Gemberling.
Leslie Jones: Because she's great, so why the hell not?
Dr. Scott:
Kenan Thompson: Just think of the facial expressions he'll pull in the "Janet! Dr. Scott! Janet! Brad! Rocky!" scene.
Christine Baranski: We may never be able to get this image out of our heads (in a good way).
Tom Selleck: The king of mustaches would truly shine in this role (and in a nice pair of fishnets).
As for the Criminologist, who is also yet to be cast, we have only one suggestion: Helen. Effing. Mirren.
YOU MIGHT ALSO LIKE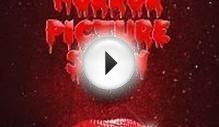 The Rocky Horror Picture Show (1975) - Jim Sharman ...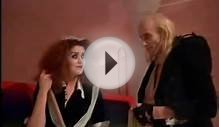 Rocky Horror Picture Show; Weird Science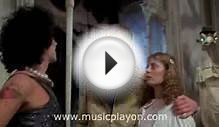 Rocky Horror Picture Show - Sweet Transvestite (feat. Tim ...
Share this Post