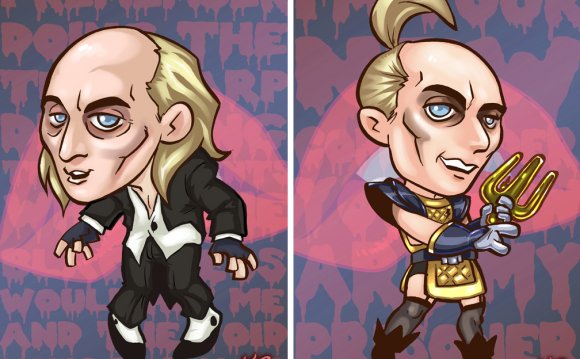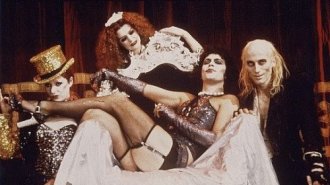 Not-For-Syndication
Nell Campbell, Patricia Quinn, Tim Curry and Richard O'Brien featured in the original 1975 film. A big budget Hollywood remake is now in pre-production.
It sounds like it could be more akin to High School Musical than its gothic, glam rock-inspired origins, but one thing about the upcoming "re-imagining" of The Rocky Horror Picture Show is guaranteed: creator Richard O'Brien won't be involved.
And whether that is something the 73-year-old actor, composer, lyricist and librettist is upset or relieved about is a matter he is keeping quiet on, diplomatically describing himself as "not qualified" to pass judgment.
The made-for-television, US$20 million remake features a star-studded cast, including transgender Orange Is the New Black actor Laverne Cox in the central role of Frank N Furter, a part played by Tim Curry in the 1975 original.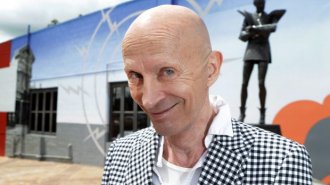 PETER DRURY/FAIRFAX NZ
Rocky Horror creator Richard O'Brien at the Riff Raff statue in Hamilton.
Further pulling power is provided in the form of Nickelodeon actor Victoria Justice, who will step into the shoes of Susan Sarandon as Janet. The remake will be directed and choreographed by Emmy Award-winner Kenny Ortega, who is known for the High School Musical franchise, as well as the posthumous Michael Jackson documentary This Is It.
In his youth, O'Brien worked in a hairdressing salon in Victoria Street in Hamilton before departing for London, where he penned the now-world-famous rock opera. The Rocky Horror Show debuted on London's West End in 1973, but it was the cinematic version made two years later that proved a lasting cultural hit and now boasts legions of fans.
Some of the original theatre cast, including Curry and the rock star Meat Loaf, reprised their roles for The Rocky Horror Picture Show.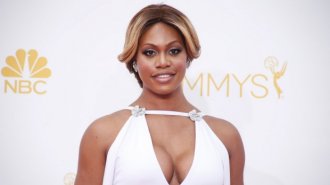 LUCY NICHOLSON
Laverne Cox from Orange is the New Black will be the new Frank N Furter, reprising a role made famous by Tim Curry.
A statue of the butler/handyman Riff Raff, the Rocky Horror character O'Brien himself played in both versions, has been erected on the site of the old Embassy Theatre in Hamilton, next to his where his old workplace stood.
Speaking from his home near Katikati, O'Brien confirmed he is not involved in the new version, which is in pre-production and will be broadcast later this year. Whether he thought the forthcoming show was a folly or a money-making opportunity was something he would not be drawn on.
"I'm not connected with it in any way, so I would say, therefore, that I am not qualified to pass comment on it, " he said.
Getty Images
Victoria Justice will step into Susan Sarandon's shoes as Janet in the upcoming Rocky Horror Picture Show remake.
"I would like to stay detached from it. It's just something for those people to do ... I don't want to wade in and damn them before they have had a chance to show what they can do. I don't want to be antsy or cheesed off about it."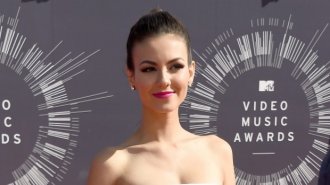 Even so, O'Brien reckoned attempting to recapture the mid-1970s sexually charged glam rock hedonism that informed his original work with some kind of time-warping modern day reinterpretation was an exercise in futility.
"It's a bit like trying to remake Casablanca. Is that even possible? I don't know.
"[The original Rocky Horror Picture Show] is quite theatrical, and quite low-brow. It has a unique resonance ... part of its charm is the amateur feel it has to it.
Tim Curry, Barry Bostwick and Susan Sarandon in a scene from the original Rocky Horror Picture Show in 1975.
"It was also a unique combination of talent. I often wonder if it would have had quite the impact that it did if Tim Curry had not come on board as Frank N Furter."
O'Brien likened the impending reboot to the American reproduction of the 1978 French farce La Cage aux Folles, which in 1996 was remade as The Bird Cage, starring Robin Williams and Nathan Lane.
"That was no improvement on the original."
It is understood O'Brien no longer owns rights to cinematic versions the work and won't make any money from the upcoming production. When pressed, he firmly but politely declined to comment on that aspect.
"I don't think we need to go down that path."
"For the love of all that is good and holy, just stop. Just. Freaking. Stop, " wrote Pittsburgh resident Jason Vey. "You're urinating all over the legacy of something that is very special to hundreds of thousands of people. Something that has literally saved lives."
"This is heresy, " Melbourne resident Morgan Brebner wrote. "I am a huge fan of RHPS and have been since I was young. To 'remake' Rocky Horror is to me what rewriting The Bible is to a Christian."
new website https://gostei.ru/
YOU MIGHT ALSO LIKE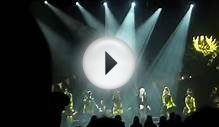 Rocky Horror Show - Timewarp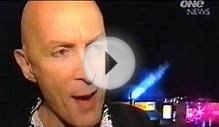 One news - Riff Raff unveiling Nov 04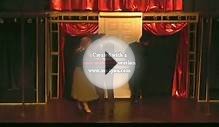 Rocky Horror Snippet
Share this Post