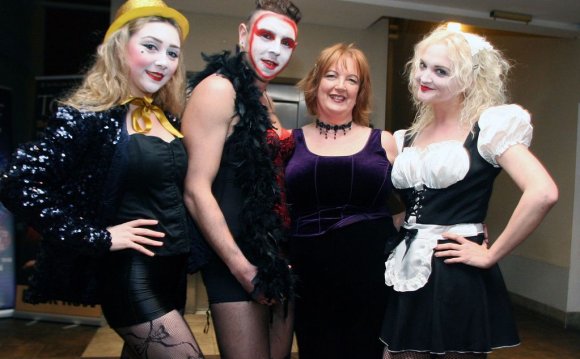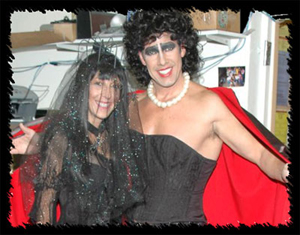 Old Tradition, the groom shouldn't see the bride until she walks down the aisle! New Tradition, getting hitched in Fabulous Las Vegas! Our "First Look" packages marry the old with the new.
At Viva Las Vegas Weddings brides can ride in a separate limousine, primp with their wedding attendants in a luxury suite and enjoy individual wedding coordination.
Check our Viva Las Vegas
First Look Packages
If you are after the ultimate
Las Vegas wedding experience, this package delivers. You will get married in front of the
famous Las Vegas Sign with
Elvis conducting the ceremony!
Package Price
$699.00
When the traditional event just won't do, themed Las Vegas weddings provide a distinctly different alternative. At Viva Las Vegas Wedding Chapel, we specialize in creating a variety of theatrical experiences for brides, grooms and guests. No matter what theme you're looking for in a Las Vegas wedding, we can help make your dreams come true.
Rocky's Horror Wedding Package is only offered at Viva Las Vegas Weddings
Your Minister Frankenfurter, joined by RiffRaff, Majenta, and other characters from this cult classic. Frankenfurter will sing "I am just a Sweet Transvestite" for the opener of this show. "There's a Light in the Frankfurter Castle" will be sung along with the original recording during the lighting of the unity candle and at the end of this special creature feature; you can dance and sing to "Time Warp" to finish off this fun filled wedding. If you love this cult classic why not dress up as Brad and Janet? Or the choice is yours!
Rocky's Horror Wedding Package includes: Ceremony in our Main Wedding Chapel, theatrical lighting, fog, wedding music, cast of characters, 6 Rose Bouquet and boutonniere, 10 candid ceremony prints, Video of the ceremony, chapel fee, and courtesy limo service to and from the wedding chapel, Free Wedding Website / Wedding "Invitation" and Wedding Wish List Registry. Minister fee of .00 is not included in package price, Photographer gratuity is at your discretion!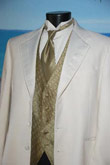 This Las Vegas Wedding package does not include the cash only minister fee and tip for the limousine driver, which is suggested at .00. Photographer gratuity at your discretion! A 0 non-refundable deposit is due at the time of the booking.
Package Features Include:
Decade-appropriate Character as Minister
Theatrical Lighting and Fog
6 Rose Bouquet for the Bride
Matching Boutonniere for the Groom
Unity Candle Lighting During Ceremony
10 Candid Ceremony Prints
Video of the Ceremony
Names In Lights on the Marquee
Free Wedding Website / Wedding "Invitation"
Wedding Wish List Registry
Courtesy Limousine Service from any hotel on the Strip or Downtown to the Chapel and back
The Rocky's Horror Wedding Package can not be reserved online.

Price 0.00
Buy a DVD of your wedding!
Add a DVD of your wedding to your order for only .00. It's a .00 value!
You can also order this item as a gift for the newlyweds.
Viva Las Vegas Wedding Chapels offers many themed Las Vegas wedding packages and is always willing to accommodate your special requests. Dreaming of a special bouquet, our on-site florist can work with you to serve your special needs, and our caring staff can tailor your wedding flowers to fit your dreams and your budget. Don't want to go to the trouble of packing a bridal gown and tuxedo? Wedding gowns, tuxedos and costume rentals are available in our online Wedding reservaton and gift shop.
You want to look at your best on your wedding and we can help. Rent your tuxedo from Viva Las Vegas Weddings for as little as $45.00. Viva Las Vegas tuxedos are the height of tuxedo fashion and always in style.
Rainbow Tuxedo
Matrix Collection
Elegant Cream
Three Button
Two Button Black, Color Vest and Tie
Elegant Black
Three Button
Cancellation Policy for Las Vegas Weddings
Should you cancel a wedding package of less than a $600.00 value, there will be a
non-refundable deposit of $100.00, wedding packages $600.00 - $1000.00 require a $200.00 non-refundable deposit, packages $1000.00 - $2000.00 require a $500.00
non-refundable deposit, all packages over $2000.00 please call the chapel for deposit.
All deposits held at the time of cancellation may be applied to any wedding rescheduled at a future date in our Viva Las Vegas wedding chapels. Total amount is nonrefundable if canceled within 48 hours of scheduled ceremony.
YOU MIGHT ALSO LIKE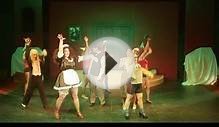 LCT Rocky Horror Dress Rehearsal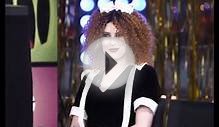 Rumer Willis & Maksim Chmerkovskiy Dress Up For Halloween ...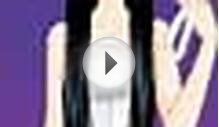 Horror of Halloween - Dress Up Who
Share this Post