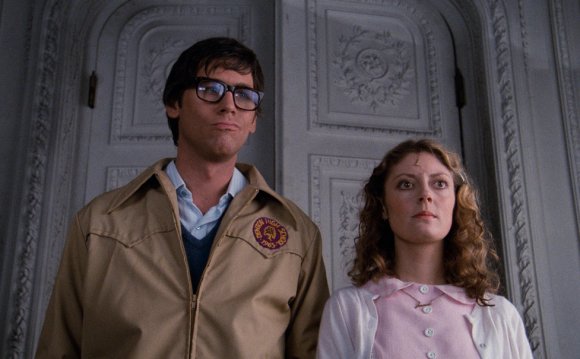 FRIDAY, October 7th, 2016 - SUNDAY, October 9th, 2016: The 10th Annual Sacramento Horror Film Festival.
RULES:
NO ENTRY FEE
HORROR GENRE SHORT FILMS
FILMS NO LONGER THAN 5 MINUTES (INCLUDING CREDITS)
FILMS MADE AFTER 2013
NO FAN FILMS
ANYTHING LONGER THAN 5 MINUTES MAY BE PLACED IN CONSIDERATION BUT WILL NOT QUALIFY FOR COMPETITION
TOP 3 FILMS WILL BE SELECTED AS OFFICIAL ENTRIES INTO THE 10TH ANNUAL SACRAMENTO HORROR FILM FESTIVAL (OCTOBER 7TH - 9TH, 2016).
Enter your film ONLINE by the FilmFreeway link below. THERE IS NO COST TO ENTER.
SEE! All new BEST OF selections for 2016 from past editions of the Sacramento Horror Film Festival!
SEE! BRAND NEW selections for the Love Horror Short Film Festival 2016!
SEE! Horror Inspired Performance Art!
What: The Love Horror Short Film Festival 2016
Where: Historic Colonial Theatre, 3522 Stockton Blvd, Sacramento.
Your Hosts, Jamie Dewolf & Sidney Sin
Event link:
Tickets... TBA
2015 Official Award Winners 9th Annual Sacramento Horror Film Festival
In Violet – Entomophobia 4min
Entomophobia is the first music video for the London based band In Violet. It centres around the fear of insects and features tons of creepy crawlies, out to spook unsuspecting humans.
Directed by Robin Rippmann
THE "LOVE HORROR" AWARD Exceptional storytelling & creavtity in honor of the genre.
Night of the Slasher 11min
A 'shot-in-one-take' slasher film about a teenage girl who must commit horror movie sins by drinking alcohol, doing drugs, and having sex in order to lure a masked killer and defeat him.
Directed by Shant Hamassian
BEST HORROR COMEDY
Bad Guy #2 10min
In this practical-effects driven splatter comedy one bad guy discovers that moving up in a crime ring has its downsides. Just as his new career starts, it might already be coming to an end. He'll either have to set an example or become one.
Directed by Chris McInroy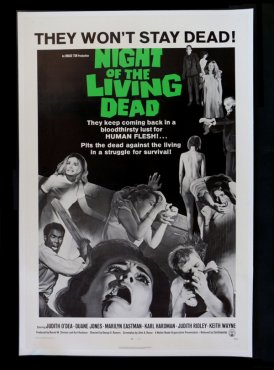 BEST OF FESTIVAL - ARTISTIC DIRECTION / SET DESIGN
The Pond 15min
The Pond is a poetic horror story, set in the early 1900's, about a young girl, Kris (8), who tries to unravel the mystery of the dark pond behind her parents' house…
Directed by Jeroen Dumoulein
BEST OF FESTIVAL - CINEMATOGRAPHY
Market St. 8min
On a seemingly ordinary commute in San Francisco, a woman finds herself on a journey of terror aboard a mysterious streetcar.
Directed by Carlos Baena
BEST OF FESTIVAL - ACTING
Landmine Goes Click 110min
Trapped on top of an armed landmine, an American tourist and his girlfriend are terrorized by a hunter and his dog.
BEST DIRECTION - SHORT FILM
Lapsus 30min
Terry is a psychologically disturbed predator whose sinister playground is a laundromat. Terry is a victim of an unknown phenomena that literature considers as a Lapsus memoriae -or a slip of memory.
Directed by Karim Ouaret
BEST OF FESTIVAL - SPECIAL EFFECTS
The Storyteller 96min
Dennis Peterson (Fred Koehler) encounters his evil reflection in an antique mirror. The reflection is stronger, smarter, more powerful than he is. Soon the reflection is telling him what to do, telling him to do bad things.
BEST OF FESTIVAL - FEATURE FILM
BEST OF FESTIVAL - SHORT FILM
The Boy 9min
When immigrant parents start to notice disturbing behavior in their only son, they call on a local tribal healer to rid him of the evil demon.
Directed by Cayman Grant
For Immediate Release. February 13th, 2015: The Sacramento Horror Film Festival's very own theatrical stage troupe BLOOD SOAKED SUGAR CUBES will debut in October 2016 with a 100% theatrical production of the OFFICIAL STAGE PLAY PRODUCTION of "George A. Romero's NIGHT OF THE LIVING DEAD" at the Historic Colonial Theatre, in Sacramento, CA. This is NOT a shadowcast.
About the play: Night of the Living Dead Live is a fun and hilarious re-imagining of George A. Romero's legendary classic. Set in 1968 and presented in all black and white, it literally feels like the film has been brought to life and placed on stage. The play lovingly examines the movie itself, the period in which it was made, and the film's undying influence on the horror genre.
YOU MIGHT ALSO LIKE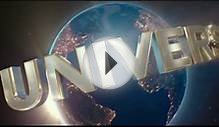 The Rocky Horror Picture Show Film Complet Entier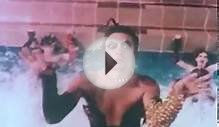 The Rocky Horror Picture Show (1975) - Super 8mm Digest ...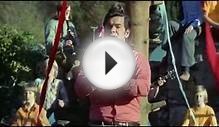 The Rocky Horror Picture Show (film review)
Share this Post