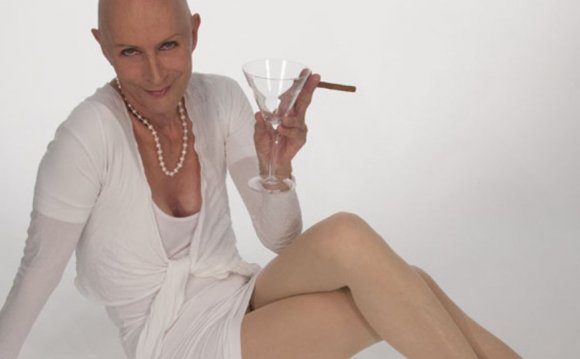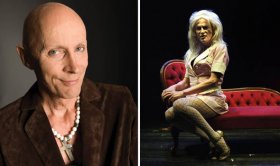 PA•IG
Richard O'Brien, left, and, dressed for the part in the original production
It is one of the world's longest-running shows and regularly ranks alongside Jesus Christ Superstar, Miss Saigon and Grease in terms of popularity.
More than 40 years after he wrote the comedy to keep himself busy during the winter he is still dumfounded by all the fuss.
And that is despite his iconic production receiving a prestigious Tony Award nomination.
Richard, 73, said: "I wrote a musical I thought I would like to go and see.
"Did I think it would be as ­successful as it has been? No, not at all.
"From year one to year two to year three I don't understand why it has enjoyed such long­evity.
"I am very happy Rocky was voted somewhere near the top 10 and people say it's a classic but it's not West Side Story is it? That's the number one musical.
"I suppose there is a lot of fun in it - it's a musical comedy for crying out loud, so there should be."
Richard, who now lives in New Zealand, will pull on his stockings and suspenders to take on the role of the Narrator for 11 special performances at The Playhouse Theatre, London, between September 11 and 19.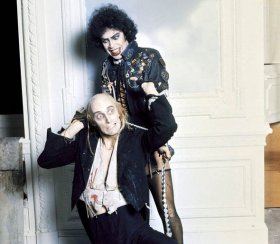 The gala ­charity performance on September 17, featuring a host of special celebrity guests, will be broadcast live to cinemas across the UK and Europe.
RETNA PICTURES
Tim Curry as Dr. Frank-N-Furter strangles Richard O'Brien as Riff Raff
I wrote a musical I thought I would like to go and see
The London run precedes a nationwide tour which opens at the Theatre Royal, Brighton, on December 17.
It will be the first time in more than 20 years that Cheltenham-born Richard, known to millions as the host of The Crystal Maze TV game show, has performed the role in the UK.
He said: "It's certainly been a long haul.
I was born in the West Country, moved to New Zealand and now I am coming back.
"I am looking forward to being on a stage that is full of fun with an audience that is full of laughter.
Who needs an excuse to pull on a pair of stockings and suspenders - just look at the House of Lords.
"I might be 73 but I don't feel old so this is not my final hurrah - that will be something I don't wish to share."
YOU MIGHT ALSO LIKE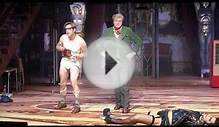 Richard`O Brien`s Rocky Horror Show Trailer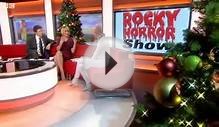 BBC News - Richard O Brien on 40 years of Rocky Horror Show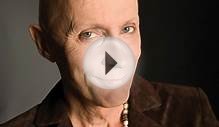 Richard O'Brien return to Rocky Horror Show in West End
Share this Post