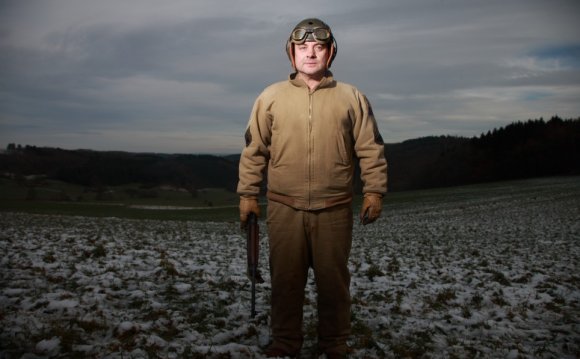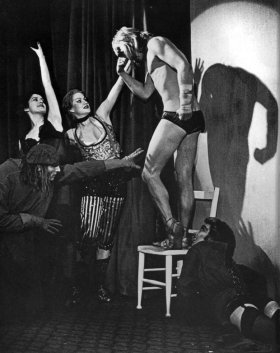 The Rocky Horror Picture Show turns 40 years old today. Forty years of a continual theatrical run. That's a record on any stage and Rocky Horror has seen thousands of them. It began on stage and continues to be revived.
There are talks being held right now, as you read this, that might bring The Rocky Horror Picture Show to TV. Of course, then it should be called The Rocky Horror TV Show, and that was already done in Shock Treatment, Richard O'Brien's prescient reality TV satire follow-up.
The Rocky Horror Picture Show went from a cult happening to a cultural phenomenon. It probably had more to do with same-sex and transgender acceptance than the Stonewall Riots and yet it seems so tame today. Now it can be seen for the fun movie that it is, rather than the groundbreaking underground movement it started.
I first saw the film in 1977 when it aired on HBO, which ran some very cool Friday night programming before it found its footing as a major powerhouse. I threw a Rocky Horror party. My mother cooked a meat loaf in the shape of Meat Loaf. We handed everyone rolls of Scott toilet paper, newspaper, and water pistols. To this day, when I run into people from that high school they think of me as the Rocky Horror guy.
I'd read that The Rocky Horror Picture Show was not just a movie, but an experience. So I saw it at the Waverly and, at 15, got hooked. I troweled myself with makeup, ripped up some fishnet stockings and went looking for a theater that didn't have a cast. I performed as part of Teaneck N.J.'s Friday night Cedar Lane Theater cast from when I was 15 to when I was 17. It marked me as a fag, which was only kind of a drag because I would get offers from girls to "straighten me out." When we got harassed we'd use David Johansen's New York Dolls line: "I'm more of a man than you'll ever be and I'm more of a woman than you'll ever get."
Today, everyone knows and loves Rocky Horror and most people don't even bat an eye about drag, comic or otherwise. You don't laugh any less when Eddie Izzard is in a dress. Richard O'Brien's little rock and roll play has a lot to do with that.
It Was Great When It All Began
The Rocky Horror Show began as a stage play in the upstairs experimental theater space of London's Royal Court Theatre. The song and book were written by O'Brien and the play was directed by Jim Sharman. O'Brien first worked with Sharman when he played an Apostle and a Leper in the London production of Jesus Christ Superstar. Sharman then cast O'Brien as the alien Willie in his March 1973 production of Sam Shepard's The Unseen Hand at the Royal Court Theatre Upstairs. O'Brien was shopping around a gothic-themed, schlock-horror comic-book fantasy called They Came from Denton High.
Dr. Frank N. Furter began as a German-accented peroxide blonde doctor in a white lab coat. Tim Curry was cast after tearing through Little Richard's 1955 classic "Tutti Frutti." Curry and Richard O'Brien had both appeared in British versions of the musical Hair.
The Rocky Horror Show opened at the Theatre Upstairs in June 1973. It was an instant hit and moved up to Pheasantry in the King's Road and the Classic Cinema and landed in London's West End at the Comedy Theatre.
After London, The Rocky Horror Show played LA's Roxy Theater, run by Lou Adler, where the Doors played, Frank Zappa and the Mothers of Invention recorded a classic live album, and Cheech and Chong made people laugh. People were clamoring for a movie version of The Rocky Horror Show before a single camera was set up.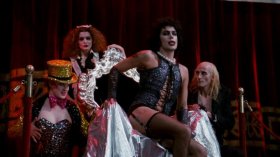 Adler also brought it to New York's Belasco Theater, but it closed after 45 performances. The Rocky Horror Picture Show was filmed over six weeks with a budget of .4 million. The movie opened in England on August 14, 1975 and at the UA Westwood in Los Angeles on September 26.
The movie bombed.
It was pulled from the eight theaters it was playing and its Halloween opening in New York was cancelled. It was paired with Brian De Palma's horror musical The Phantom of the Paradise for a while, but that didn't help sales. Midnight showings began at the Waverly Theatre in New York City on April 1, 1976.
Whatever Happened To Fay Wray?
The film launched the careers of Susan Sarandon, Meat Loaf, Barry Bostwick and once and hopefully future King Arthur.
Tim Curry, who suffered a major stroke in 2013, has become an acting legend. Horror fans can't decide whether he was scarier as Pennywise the Clown in the TV miniseries of Stephen King's It or as Darkness in Legend, which starred Tom Cruise. Was he funnier in Oscar or Three Men in a Boat? More animated on The Wild Thornberries or as every single villain on the cult TV cartoon Duckman, which starred Seinfeld's Jason Alexander.
Curry also starred as King Arthur in the 2005 Broadway production of Spamalot, originated the role of Wolfgang Amadeus Mozart in the 1980 Broadway production of Amadeus and was part of the all-star comic cast of the film Clue. Curry recorded several albums in the seventies and eighties including Read My Lips and Fearless, which had the hit "I Do the Rock, and Simplicity.
O'Brien wrote the musicals T.Zee (1976), Disaster (1978), The Stripper (1982), and Top People (1984). O'Brien and Richard Hartley wrote songs for the Alan Arkin starrer The Return of Captain Invincible in 1983. O'Brien wrote and sang the part of Mephistopheles Smith for his one-man revue, Disgracefully Yours, in 1985.
As an actor, O'Brien appeared in Jubilee (1977), Flash Gordon (1980), Dark City (1998), Ever After (1998), and Dungeons & Dragons (2000). He was the presenter on the British Game show The Crystal Maze from 1990 to 1995. He continues to act on stage. He appeared in a mime version of Snow White at the Milton Keynes Theatre in 2005. From 2001 until 2006 he hosted the annual Transfandango gathering of Dearhearts and Trans 'n' Gentle People.
"The Time Warp" was originally written to lengthen the play, which only ran about 40 minutes in early drafts. The song has gone on to have a life of its own.
YOU MIGHT ALSO LIKE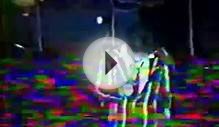 Tim Curry "Im Going Home" LIVE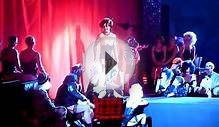 The Rocky Horror Picture Show - Ulm " I´m going Home "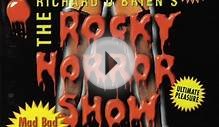 The Rocky Horror Show I`m going home
Share this Post