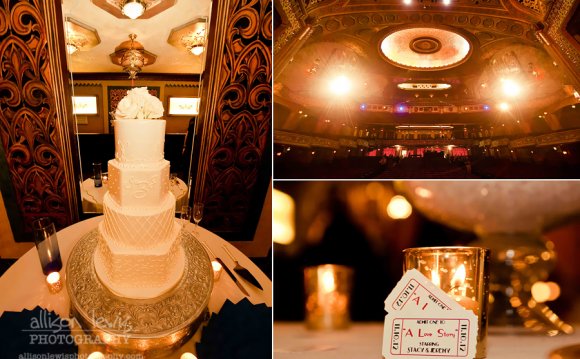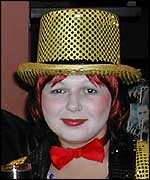 SEE ALSO
Our photographer also took photos at this show in Birmingham.
BBC Derby
Gallery of fans at the stage show in Derby - find costume inspiration here!
WEB LINKS
Alexandra Theatre
Find out how to book tickets for the Alex.
Sing-a-long-a
Official website from the company behind the show.
Rocky Horror
The stage production's website. Visit the Participation section for lots of costume ideas in the Fan area.
The official UK Rocky Horror fan club.
The BBC is not responsible for the content of external websites.
FACTS
Sing-a-long-a Rocky Horror Picture Show
At the Alexandra Theatre, Birmingham
PRINT THIS PAGE View a of this page. Chris as 'Columbia'
The Sing-a-long-a crew rolled into Birmingham for two nights of audience participation mayhem (RHPS - and Joseph on Friday).
True to past form, Birmingham rose to the challenge and donned wigs, corsets and fishnets and made their way to the Alex, probably causing cars to crash and confusion on public transport.
Suzanne as the Usherette
My own costume stayed at home (it's not fun travelling on a bus on your own in white fishnets and not much else) - but for those who didn't believe my Rocky credentials, the evidence is pictured on the right.
In the bag
Usually at Singalonga shows, there is a fancy dress competition - but not tonight (remember the stage collapse disaster when The Sound Of Music was in town...?) Rocky Horror's not really about 'who's wearing the best outfit?' - anyone who's made an effort is welcomed into the fold.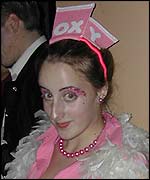 To a thunderous roar, 'Freaky Frank' clomped on stage to warm up the crowd. He got the audience on its feet and ran through an easy dance routine to do during the song 'Eddie's Teddy'.
Under our seats were little pink bags containing cards, a fake newspaper and a party popper. Frank ran through what to do with these. Luckily, resourceful fans had brought along rice and water pistols!
Tap dancing pals
To introduce Rocky virgins to the call-out lines, Frank made all Janets stand up while the audience chanted, "slut! slut!" at them.
This 'Freaky Frank' is no Wilkes or Donovan (although he appeared to be sporting his own long curly hair) - and his singing was definitely dodgy, but that just encouraged the crowd to join in with him and drown him out!
Drowned out
The film itself was a bit of a shambles with people shouting insults every time Janet or Brad is in shot. No no no, silly people - you're only supposed to shout when their names are said. All the random bellowing also meant that truly funny call-back lines couldn't be heard above the din.
Being told what to do spoils the Rocky Horror sense of community. The feeling of 'belonging' that you get once you've learned what to do is missing from the Singalonga show.
I emerged from the auditorium with a thumping headache, and a sad feeling because my favourite cult classic has been forced unwillingly into the mainstream.
Contact us
Were us.
thank you for puttin me and my friendz from ninestiles skool on the website, i think its totally kool, the night was fantastic and i recommend it 2 evry1 nd im definitely goin nxt year but ill probably wear a corset like most people but thats only if i have the figure. im so happy, i feel so famous and i hope 2 c u nxt yr
Hannah - Hall Green
Midi & Terry
We travelled from Burton to the film as it's the only way of taking part in the fun as the stage production is not touring at the moment.
Did we enjoy it? A good night out, yes, but it's not a patch on the stage show. The film's wonderful and has its own style, but of course, it's a film and therefore the audience comments have no effects on the performers, unlike the live shows.
Having said that, it was fun to dress up and get back into the Rocky family, and if many of those who came last night want to visit the live shows, they'll enjoy the whole experience even more!!
And yes, Suzanne, I even recognised you with your clothes on this time!
Good to see that the BBC is getting good value from the licence fee. Till the next time - with a jump to the left...
Midi and Terry - Burton
Yes you've the most gorgeous picture of me and my friends up from the Streetly School! Having been to one of the 30th Anniversary tour shows as well with Wilkes I had a good comparison! I enjoyed both and found them both incredibly fun in different ways! The picture show has its + points as we can non stop heckle, however we dont get the live come backs that i received from Wilkes! But when you know the script it makes it more fun as we anticipate the lines and shout them out in advance ect! I had one of the best Nights, and Rocky Horror to me remains one of the best nights out you could possibly hope to have! recommend the show to everyone... where else can you get a hall full of adults shouting Slut at a screen! I gave myself over to absolute pleasure did you?!
Sam - Streetly
Thank you for putting me and my friends on the site. The night was definitly one to remember but it was no where near as good as the live RHS. it was great to have the chance to sing-a-long to all the classic songs and have the original cast, but the night was ruined by the people shouting "slut" and "a***hole" at every oppertunity (it's only when you hear there name!) luckily though we had taken our water pistols to squirt all the silly people and then threw confetti all over them!
Ellie - Kidderminster
What a great night it was!
The photos are cool, thanks for putting them up.
I'm the one dressed as Riff raff with my sister and her boyfriend (not friends of mine) as Columbia and Frankenfurter. I think my wig makes me look more like Doc from 'Back to the Future' though, will never wear that again!
YOU MIGHT ALSO LIKE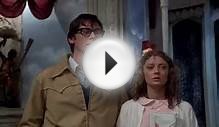 Time Warp - The Rocky Horror Picture Show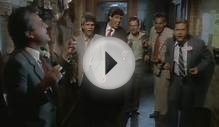 rocky horror picture show - Ein Tape von Sabina Lina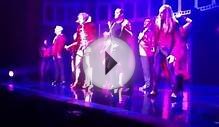 The rocky horror show live timewarp Birmingham
Share this Post