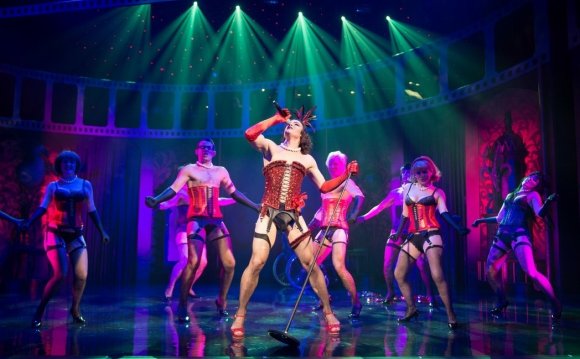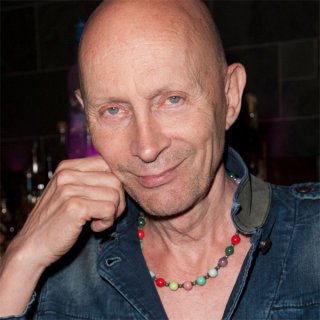 Ready for Shock Treatment: Richard O'Brien
© Dan Wooller
The King's Head Theatre has announced the first half of its 2015 season, which includes the stage premiere of Richard O'Brien's Shock Treatment, the sequel to his cult hit The Rocky Horror Picture Show.
Running from 17 April to 9 May, Shock Treatment will be directed by Benji Sperring. The show is adapted from the 1981 film, featuring several of the original Rocky Horror characters.
O'Brien commented: "Shock Treatment has been waiting patiently in the wings for a stage premiere since the film was released in 1981.
"Just as Rocky began life upstairs at the Royal Court, it seems a perfect fit for Shock Treatment to start its stage life in the effervescent atmosphere of the astounding King's Head Theatre next April."
Shock Treatment is preceded by the 21st anniversary revival of Trainspotting, which was first seen at this year's Edinburgh Fringe, and runs from 17 March to 11 April featuring a cast of nine Edinburgh actors.
Author Irvine Welsh said of the production: "I'm not big on reading or watching my old stuff, but I was blown away by this new production of Trainspotting at the Festival."
Other highlights of the season include a new play by Richard Cameron, The Flannelettes (12 May-6 June), which will be directed by former Bush and Hull Truck artistic director Mike Bradwell.
The Diary of a Nobody will transfer from the White Bear for a run from 20 Janury to 14 February, followed by a revival of Gilbert & Sullivan's Ruddigore (18 February-14 March).
Lucy Skilbeck's production of Mrs Roosevelt Flies to London (14 April-9 May) will mark the 70th anniversary of VE Day, while the 20th anniversary of Simon Block's debut play Not A Game For Boys runs from 10 June to 4 July.
King's Head artistic director, Adam Spreadbury-Maher said: "I can't think of a better way to say happy 45th birthday than to announce a range of fantastic work which continues to redefine the theatre's identity; with writers as varied as Irvine Welsh to Gilbert & Sullivan, helmed by directors from Mary Franklin at the exciting start of her career, to theatrical legend Mike Bradwell."
YOU MIGHT ALSO LIKE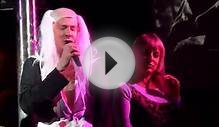 Rocky Horror - "Time Warp" - Edinburgh - August 7, 2013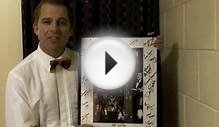 The Rocky Horror Show 2010 - Gerard Kelly & Bristol!
Share this Post