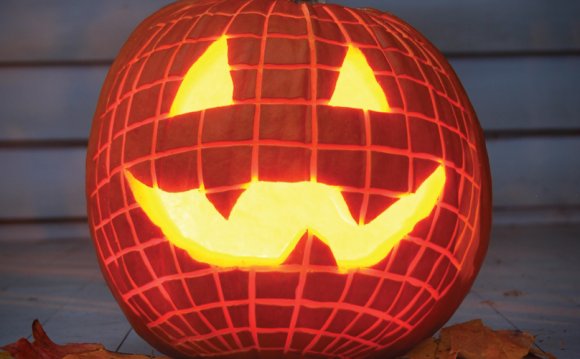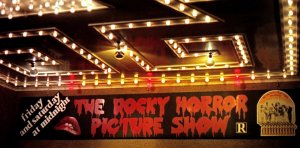 When it comes to holiday traditions, October is an entire month full of them. As Halloween draws closer, everyone is carving their pumpkins, attending haunted forests/mazes/houses and making sure they have the perfect costume that'll get them the most likes on Instagram.
One of the wildest and most exciting traditions here in Knoxville is the annual showing of the 1975 cult-classic film "The Rocky Horror Picture Show" at the Tennessee Theatre.
For anyone who has never seen "The Rocky Horror Picture Show" like myself, this event is an experience like no other. I had the pleasure of attending the production on Saturday evening, and here are just a few things that might be helpful for any first-timers thinking of seeing a "Rocky Horror" show this Halloween season.
1) Get there early. Most Rocky Horror shows are general admission only, meaning seats are first come first serve. The show I went to was sold out, and other showings will most likely be too. The doors were scheduled to open at 10 p.m. for the 11 p.m. show, but hundreds of people were already lined up outside the door by 9 p.m. So, if you want great seats, you might have to show up early and suffer through standing in line, but it'll be worth it in the end.
2) Wear a costume. Now obviously costumes aren't mandatory to attend, but they are highly encouraged. Probably 90 percent of the people there will be Rocky Horror veterans, and will be decked out in their best versions of Dr. Frankenfurter, Magenta or any of the other wild characters. I didn't attempt a costume because I was worried about looking out of place, but I ended up actually feeling out of place because I wasn't wearing a costume. Don't worry about looking dumb. I saw 40-year-old men in fish net tights and corsets, so trust me, no one is there to judge you.
3) This isn't a typical movie screening. The film is projected on a huge screen behind the stage, and as the movie plays, a group of actors called a shadowcast stands in front of the screen and acts out each scene for the audience. The shadowcast is like any normal play cast, with full costumes and props, but the actors just lip-sync along with the movie and mime all the actions taking place on screen.
4) Watch the movie before you go. If you've never seen the original "Rocky Horror" film, you're probably going to spend this show very confused. The movie is playing, but you will hardly be able to hear anything over all the noise happening while it's going on (more on that later). So, for your own good, watch the movie and familiarize yourself with the story before you go. It'll make your experience more enjoyable so you don't sit there asking what the heck is going on the whole show.
5) Listen to the soundtrack. Most people that haven't seen the actual "Rocky Horror" film have probably at least heard some of the music from it before, but if you haven't, try to listen to the soundtrack a little bit before your show. Being able to sing along with the audience will help you have more fun than if you just sit there watching everyone else sing along. I had never seen the actual film, but I did know most of the songs, and that helped me feel like a part of the crowd.
6) Learn the "Time Warp" dance. "Time Warp" is probably the most well-known song from the "Rocky Horror" soundtrack, meaning you've probably heard it at least once in your life. When this scene comes on in the movie, the audience stands and breaks into a massive flash mob of choreography along with the actors, so my advice is to learn these moves beforehand. That way, when you hear "it's just a jump to the left" you know what comes next is a step to the right before you put your hands on your hips and bring your knees in tight.
7) People yell things… a lot. Your first time at the show, you might be alarmed when pretty much everyone in the crowd besides you starts shouting things in unison after certain lines in the movie, almost as if they've rehearsed it. You'll pick up on some of the frequently used lines quickly, but some you'll just have to learn as you go to more shows. Just be prepared for yelling, and lots of it, and if you start catching on to some trends, feel free to join in. This definitely isn't a movie theater you need to be quiet in.
8) Make sure to get a prop bag. Similar to the yelling lines at certain movie moments, there are also specific props you should have to use when the script calls for them. For example, when Brad and Janet get caught in the rainstorm, you should have a newspaper to hold over your head to shield you from the impending water pistols being shot off all around you (spoiler alert: you will get wet). Other props include toilet paper, cards, noisemakers, a party hat and many more. Some people bring their own prop bags, for which you can find the packing list online, but most venues should have them available to buy at the front door for a reasonable price (and don't worry they also come with directions).
9) Be prepared for literally anything. This show is known for being one of the wildest productions ever, so you never know what might happen. Like I've already mentioned, be prepared for all the yelling, the dancing, the water pistol shooting and anything else that might come your way. With the Rocky Horror crowd, there's no telling what you might be in store for on show night, so be prepared for a wild ride.
10) HAVE FUN. Don't be afraid to sing your heart out and dance the "Time Warp" to the best of your ability. Don't be concerned about looking stupid or having that "too cool for this" attitude. The best piece of advice I can give you is just make yourself a true part of the audience and definitely participate in all the madness. You'll be a lot happier sitting there throwing toilet paper at the screen wearing your party hat than you would be sitting there bored with your arms crossed. Just let loose and enjoy the show, I promise you won't regret it.
YOU MIGHT ALSO LIKE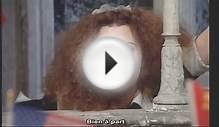 The Rocky Horror Picture Show - Time Warp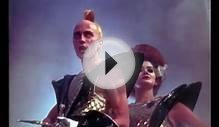 Watch The Rocky Horror Picture Show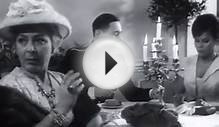 The Rocky Horror Picture Show Trailer OV
Share this Post