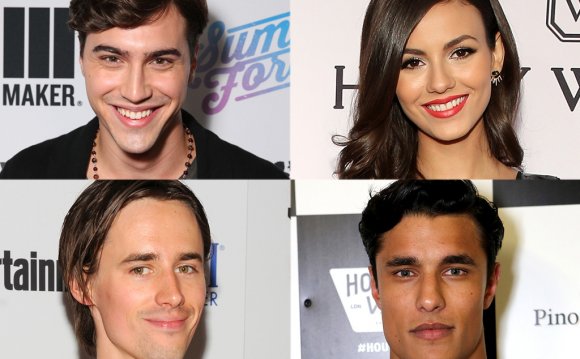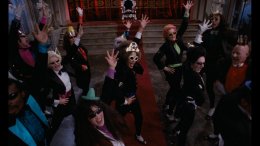 The Rocky Horror Picture ShowThe Rocky Horror Picture Show
Now that is no longer on the air, theater kids have found themselves with a gaping, Fox-shaped hole in their schedules. Memorizing monologues from A Chorus Line helps, as does curling up in the costume racks, inhaling the reassuring scent of stale sweat and greasepaint, and weeping softly. But those are temporary comforts, mostly because other theater kids keep coming into the dressing room to make out.
But has thrown these poor, highly emotional souls a lifeline, bringing news that Fox is remaking The Rocky Horror Picture Show—a.k.a. the reason the backstage smelled weirdly skunky that one time—for TV. Temporarily dubbed The Rocky Horror Picture Show Event, the remake will be a two-hour extravaganza of song, dance, and confusing sexual awakenings directed by High School Musical's Kenny Ortega. Billed as a "reimagining, " the new Rocky Horror is expected to hew closely to the story and score of Richard O'Brien's original but change the look, a clever ploy to keep the Rocky Horror faithful happy while requiring them to buy new costumes for the sing-along premiere party.
The idea of a Rocky Horror remake has been around for some time, going all the way back to when Gail Berman, executive producer of the project, was an executive at Fox in 2002. In 2010 one of Fox's movie divisions, Fox 2000, approached Glee creator Ryan Murphy about a big-screen remake of The Rocky Horror Picture Show. It was a seemingly logical pairing that ultimately fell through, leaving the world to wonder what Evan Peters would have looked like in that gold Speedo. Whether watching the remake for the first time makes you a virgin even if you've already seen the original movie is still under debate.
YOU MIGHT ALSO LIKE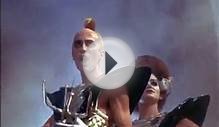 1975 - The Rocky Horror Picture Show - Jim Sharman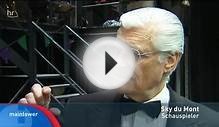 Frankfurt: Sky du Mont in der Rocky Horror Picture Show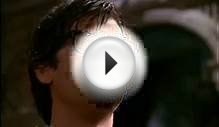 The Rocky Horror Picture Show
Share this Post