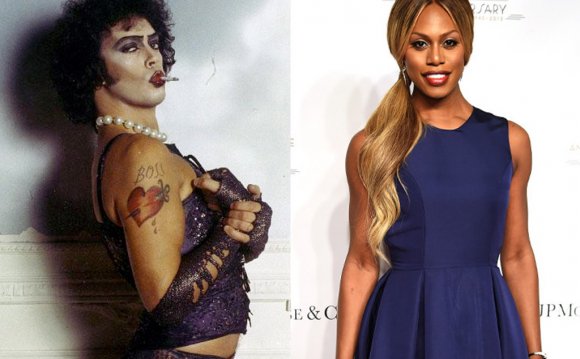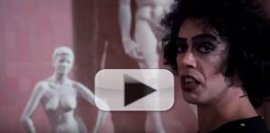 The premium network HBO Now has announced that they will offer the first-ever midnight streaming of ROCKY HORROR PICTURE SHOW on Halloween in honor of the film's 40th anniversary. The premium network is encouraging viewers to get together with friends in costume and share their viewing experience on social media.
HBO Now has shared emoji translations of some of the musical's most iconic numbers to give fans some suggestions of how they can engage on social media. The streamer also suggests that viewers create GIFs and videos to share, along with throwing rice at their tablets. HBO Now has created a Twitter hashtag to unite its midnight streamers: #RHPS40.
Inspired by Science fiction and horror B movies, the rock 'n' roll musical tells the story of squeaky clean sweethearts Brad and Janet and their encounter with crazy transvestite scientist Dr. Frank-N-Furter and his latest muscular creation, Rocky Horror. The score is packed with fan favorite songs including "The Time Warp", "Sweet Transvestite" and "Dammit, Janet".
The Rocky Horror Show first appeared at the Royal Court Theatre in London in 1973 and following its success was later adapted into the film, The Rocky Horror Picture Show, featuring creator Richard O'Brien in the role of Riff Raff, Susan Sarandon as Janet and Tim Curry as Dr. Frank-N-Furter. The screen version boasted the longest running release in film history, which has helped to perpetuate the success of the stage production. The Rocky Horror Show has since taken the world by storm with productions taking place in over 30 countries.
YOU MIGHT ALSO LIKE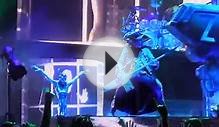 The Zombie Horror Picture Show - Trailer DVD 2014 and ...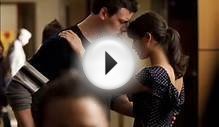 Glee Season 2 Episode 5 Rocky Horror Glee Show Part 1 of 3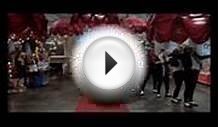 The Rocky Horror Picture Show: Time Warp
Share this Post