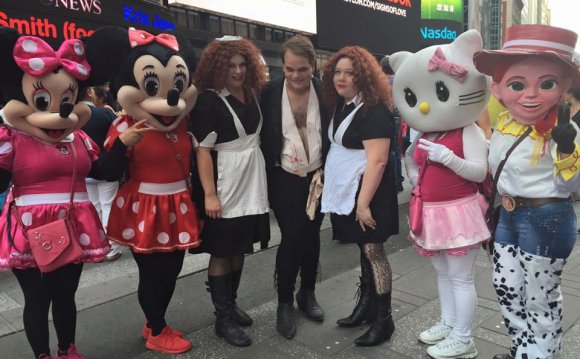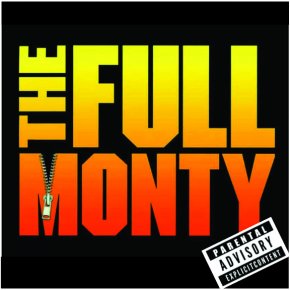 Thank you to all of our patrons for supporting these wonderful Academy Theatre events!
While spying on their wives at a "Girls' Night Out, " a group of unemployed steelworkers from Buffalo see how much they enjoy watching male strippers. Jealous, out of work, and feeling emasculated, the men come up with a bold and unclothed way to make some quick cash. In preparing, they find themselves extremely exposed; not only physically but emotionally. As they conquer their fears, self-consciousness and prejudices, the men come to discover they're stronger as a group, and the strength they find in each other gives them the individual courage to "let it go."
A gut-busting hilarious modern musical focusing on a group of unique 20-somethings making their way in the big city. Avenue Q is part flesh, part felt, and packed with heart. In this laugh-out-loud musical that tells the story or a recent college grad named Princeton who moves into a shabby New York City apartment all the way on Avenue Q. He soon discovers that although the residents seem nice, it's clear that this is not your ordinary neighborhood. Together, Princeton and his new-found friends struggle to find jobs, and their every-elusive purpose in life.
Laugh, participate and experience an altered state of reality – Get Hypnotized! Self-selecting audience volunteers will be hypnotized and become the stars of the show. During this performance, the lucky volunteers will undergo a complete transformation. The pandemonium is all great fun and will have the audience laughing non-stop from start to finish.
Paul and Corie Bratter are newlyweds in every sense of the word. He's a straight-as-an-arrow lawyer and she's a free spirit always looking for the latest kick. Their new apartment is her most recent find-too expensive with bad plumbing and in need of a paint job. After a six day honeymoon, they get a surprise visit from Corie's loopy mother and decide to play matchmaker during a dinner with their neighbor-in-the-attic Velasco, where everything that can go wrong, does. Paul just doesn't understand Corie, as she sees it. He's too staid, too boring and she just wants him to be a little more spontaneous, running "barefoot in the park."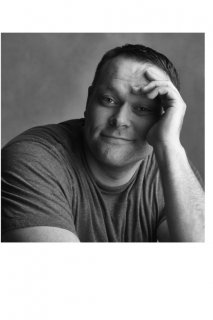 Based on the beloved, timeless film, this heartwarming musical adaptation features seventeen Irving Berlin songs and a book by David Ives and Paul Blake. Veterans Bob Wallace and Phil Davis have a successfull song and dance act after World War II. With romance in mind, the two follow a duo of beautiful singing sisters en route to their Christmas show at a Vermont lodge, which just happens to be owned by Bob and Phil's former army commander. White Christmas is an uplifting musical fitting for the whole family.
Annual "Come Home for the Holidays" concert, including performances from special guests and the local Cantabiles singers.
In Big Band history, the Tommy Dorsey Orchestra is recognized as one of the best all-around dance bands. It could swing with the best of them, and no other band could come close to Tommy's when it came to playing ballads. Tommy Dorsey, "The Sentimental Gentleman of Swing, " was a master at creating warm, sentimental, and always musical moods – at superb dancing and listening tempos. The music world lost Tommy at an early age, but his legacy of great music has transcended time. The Tommy Dorsey Orchestra still represents explosive and swinging Big Band entertainment at its very best.
Have you ever been to a film musical and had the uncontrollable urge to burst into song? The Rocky Horror Picture Show is the campiest cult classic of all time and you can enjoy it like never before. Made in 1975 with Tim Curry as Frank'n'Furter, Susan Sarandon as Janet, Richard O'Brien as Riff Raff and Meatloaf as Eddie, The Rocky Horror Picture Show is the craziest, most action-packed, romantic, scary Transylvanian party of all time. If you've done the Time Wrap before, you'll never have done it quite like this!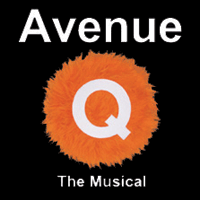 Tammy Pescatelli Comedy Series – Aaron Kleiber – October 2014
On the strength of his energized, crowd-pleasing live performances, Aaron Kleiber has emerged as one of the most in-demand feature acts in stand-up – touring alongside Bob Saget, Jim Breuer, Bert Kreischer, Harland Williams – and now breaking out as a headliner himself. Kleiber made his nationally-televised stand-up debut on 'Gotham Comedy Live' in 2013 and shortly thereafter made his second on 'Standup and Deliver.' Aaron was just announced as part of the 2014 LimeStone Comedy Festival lineup in Bloomington, Indiana. He's been seen in a recurring role on the Nickelodeon series 'Supah Ninjas, ' as well as "Mercury Men" for SyFy. His film roles include a co-starring role in 'Help Me, Help You' opposite Sabrina Bryan and an appearance in the acclaimed Lionsgate drama 'Warrior' – along with the award-winning indie hits, 'A Great Disturbance' and 'Captain Blasto.' A native of Pittsburgh, PA – Kleiber was named 'Best Local Comedian' in 2012 and 2013 by Pittsburgh Magazine.
The weird and wonderful family comes to devilishly delightful life in The Addams Family, featuring an original story, and it's every father's nightmare. Wednesday Addams, the ultimate princess of darkness, has grown up and fallen in love with a sweet, smart young man from a respectable family. If that weren't upsetting enough, she confides in her father and begs him not to tell her mother, Morticia. Everything will change for the whole family on the fateful night they host a dinner for Wednesday's "normal" boyfriend. Come meet the family. We'll leave the lights off for you.
From the creators of Georgia on My Mind and The Music of New Orleans, The Best of Beale Street is a musical extravaganza that will transport listeners to the golden era of Memphis music. Many know that Memphis is the birthplace of the blues, but may not also realize that the city gave rise to R&B, Jazz, Gospel, and Rockabilly. The Memphis-based Sun Studios and Stax Records, credited as the creator of the "Memphis Sound, " introduced Johnny Cash, Otis Redding, Jerry Lee Lewis, Carla Thomas, and Elvis Presley.
A musical with music by Jeanine Tesori and book and lyrics by David Lindsay-Abaire. It is based on the 2001 DreamWorks film Shrek and William Steig's 1990 book Shrek!
In a magical underwater kingdom, the beautiful young mermaid Ariel longs to leave her ocean home – and her fins – behind and live in the world above. But first she'll have to defy her father King Triton, make a deal with the evil sea witch Ursula, and convince the handsome Prince Eric that she's the girl whose enchanting voice he's been seeking.
Bring your sweetie to the theatre for Valentine's Day to enjoy a beautiful concert featuring 1970s love songs!




YOU MIGHT ALSO LIKE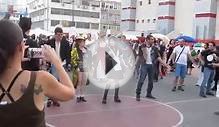 ICon 2014 Flash Mob: Time Warp from Rocky Horror Picture Show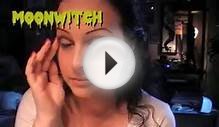 The Rocky Horror Picture Show - The Time Warp (Rocksmith 2014)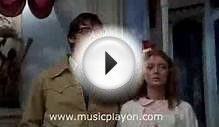 Rocky Horror Picture Show - "TIME WARP" 2014
Share this Post