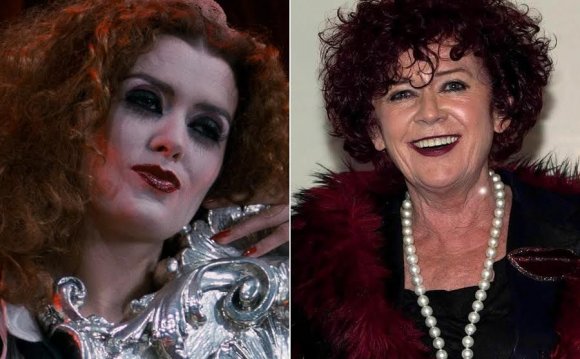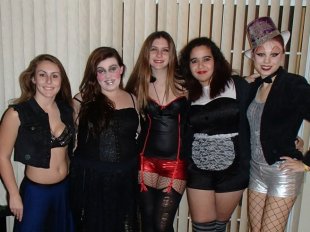 Student Nicki Araña, 20, Sociology Major, (second from left) and friends dressed to attend the Rocky Horror Picture Show. Photo credit: Nicki Arana
Filed under Arts & Entertainment, Showcase
The Rocky Horror Picture Show has been a celebrated phenomenon for 40 years since its debut in 1975.
Several Moorpark students participate in the cult classic's midnight viewings at many different theaters in the local area.
Attendees of the Rocky Horror Picture Show can expect to participate in a spectacle of lively music at an audience engaging show, it's "the longest running theatrical release in film history and cult phenomenon, " according to the Rocky Horror Official Fan site.
Before becoming involved in a production, students recall when they first heard of The Rocky Horror Picture Show.
Arianna Gonzales, 20, a film and television production major first heard of the movie through a friend's parents and decided to watch it one afternoon.
"It was really weird and I didn't understand it, which is how I think most people feel about it when they just see it, ' said Gonzales. "I liked it though, it was weird and I liked it."
Another student, Nicki Araña, 20, a sociology major, found out about the production through her mom.
"My mom decided it was a good idea to play it at my birthday party and I fell in love, " Araña said. "It was the greatest thing I've ever seen."
Rocky Horror midnight showings are definitely not for the easily offended. With raunchy outfits, insulting call outs and "virgin sacrifices, " you have to be willing to walk into the theater with nothing to hide.
"Its provocative, it gets the people going, " said Gonzales. "It's so offensive, but these are the most open people you will ever meet. No one is not welcome to come; this is the one group of people that don't mean it. This is all a part of Rocky."
Becoming involved in the production is a time commitment, but very rewarding according to students participating in the production.
"I'm actually starting to save my money so I can start buying costumes and make up so I can go [to the show] appropriately dressed, " Araña said. She hopes to play the role of Magenta one day. "I like how she [Magenta] is so straight faced and when I see other cast members playing her character they're so funny with it, there is just so much leeway. "
The Rocky Horror production relies heavily on volunteers to accomplish their shows.
"They love having any type of person come in and be like 'hey I would like to be a part of this, '" said Gonzales.
She hopes to one day play Columbia and was preparing for it but couldn't make the time commitment.
The production in Los Angeles, where several of Moorpark students perform, usually rehearse at least two times a week and the cast arrives at the theater up to two hours before show times on Saturdays, according to Araña.
The cast in Los Angeles is titled after the line in the movie "Sins O' the Flesh, " traditionally, according to the Rocky Horror Official Fan Site.
Regardless of whether you are a frequent audience member, a performer, or a "virgin" viewer, the Rocky Horror Picture Show is an enormous community who is notorious for accepting people from all walks of life.
YOU MIGHT ALSO LIKE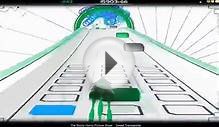 Audiosurf - Mono - Easy - Sweet Transvestite - Rocky ...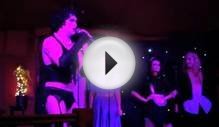 Sweet Transvestite - The Mocky Horror Tribute Show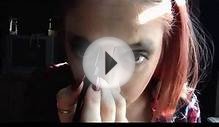 TRANSFORMATION: Dr. Frank N. Furter Rocky Horror
Share this Post