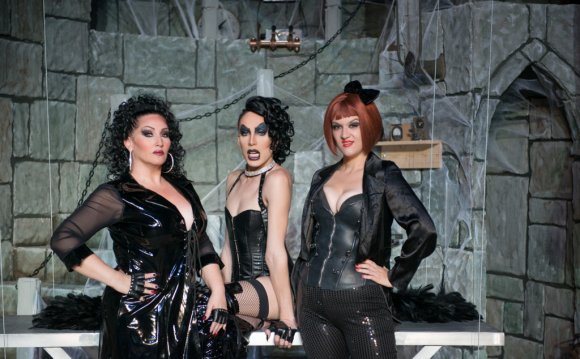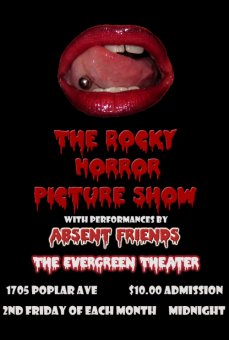 The Evergreen Theatre has a long history of "Rocky Horror" screenings. When the play was written, there was a regional premiere at the theater, and when the film was released, it also played at Evergreen.
For the past two years, Absent Friends has hosted a monthly midnight showing of the film, complete with a rotating live cast of 20.
I went for the first time last Friday night. I had watched "Rocky Horror" in bits and pieces at home over the years, but I hadn't seen it in a theater. As a result, when Absent Friends ringleader Michael Entman called for newbies, I had to stand up and wait paitently for my turn to walk on stage and get lipstick V's (for "virgin") drawn on my cheeks.
While I knew that there was an audience participation element to the show, I wasn't quite prepared for how involved it was. When songs came on, people sang along. The yelled responses to certain lines started during the opening credits. I was a little shy about joining in because I wasn't sure of the cues, but after I figured some of them out, I started yelling, too. And when the "Time Warp" played, I stood up and danced.
The group participation isn't just vocal.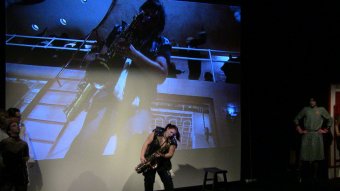 Per "Rocky Horror" tradition, audience members bring props (or buy them at the door) for the show: squirt guns, newspapers, toilet paper, bells, peices of toast. The Evergreen Theater doesn't allow rice to be thrown, so bubbles are blown instead.
A word of warning, though – at the beginning of the show, Trixie (the co-emcee) asks that if you're planning to throw things, you should throw them up and to the back of the theater so as not to injure the live cast. You should note, though, that if you're sitting towards the back of the theater, you may want to duck, especially when full rolls of toilet paper are flying through the air. They look all soft and cuddly, but they're not. Trust me.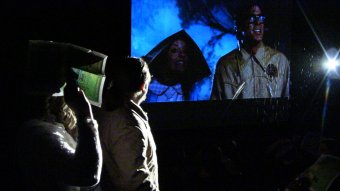 The Absent Friends screenings of "Rocky Horror" feature a live cast, meaning that the show is performed live on stage in front of the movie by a cast of costumed actors who mouth their lines. There's a definite DIY feel to the live cast, but their attention to detail – especially in their homemade costumes – is amazing.
"Rocky Horror Picture Show" is screened on the second Friday of every month at midnight (doors open at 11:30) at the Evergreen Theatre. Cover is $10, but if you want to pick up a prop bag, bring some extra cash.
Pro tip: Since concessions aren't sold at the screening, you're welcome to bring your own snacks and drinks (including alcohol, if you're of age). If you forget, you can always stop by the Mapco next door to the theater.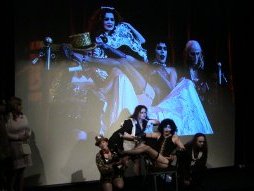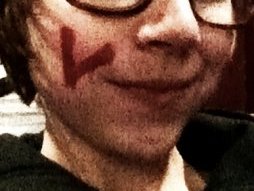 YOU MIGHT ALSO LIKE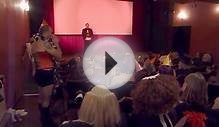 Rocky Horror Picture Show - Cliffe Bonfire, Best Female ...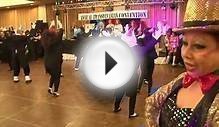 Time Warp - Rocky Horror Picture Show - entertainment at ...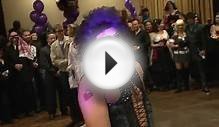 Sweet Transvestite - Rocky Horror Picture Show ...
Share this Post