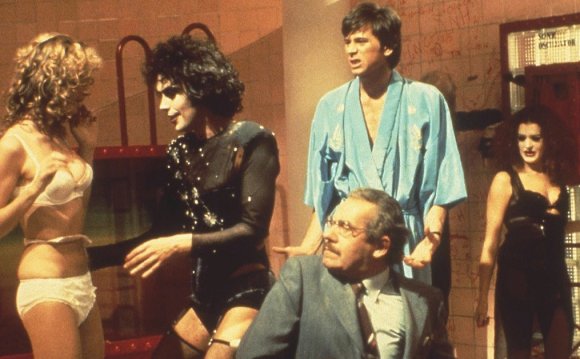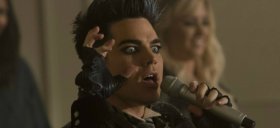 Dr. Frank-N-Furter recently got some company in Fox's upcoming two-hour reboot of The Rocky Horror Picture Show, and now the film's party crasher has been announced, as Adam Lambert has been cast as Eddie, the role previously portrayed by Meat Loaf.
INTERNATIONAL SUPERSTAR AND MULTI-PLATINUM SINGER, SONGWRITER AND PERFORMER ADAM LAMBERT JOINS "THE ROCKY HORROR PICTURE SHOW" AS "EDDIE"
Two-Hour Event Airs This Fall on FOX
Lambert will play EDDIE, the rock-n-roll loving, ex-delivery boy, who emerges at Dr. Frank-N-Furter's on a motorcycle and crashes the party.
"I grew up watching 'Rocky Horror, ' but could never imagine that I would be part of this new vision, " said Lambert. "'Rocky Horror' always made me feel like it was OK to celebrate my weirdness. Hallelujah, bless my soul! I love that old time rock-n-roll!"
Lambert is a successful artist and actor whose work has earned him a Grammy Award nomination for Best Male Pop Vocal Performance, a BMI Award for Award-Winning Song, two GLAAD Awards, a Young Hollywood Award for Artist of the Year, a TEEN CHOICE Award for Choice Male Reality/Variety Star and a People's Choice Award nomination for Breakout Musical Artist.
Previously announced cast members include Laverne Cox (Dr. Frank-N-Furter, "Orange is the New Black"), Victoria Justice (Janet, "Victorious"), Ryan McCartan (Brad, "Liv & Maddie, " "Heathers the Musical"), Reeve Carney (Riff Raff, "Penny Dreadful, " "Spider-Man Turn Off the Dark") and Staz Nair (Rocky, "Game of Thrones").
THE ROCKY HORROR PICTURE SHOW follows sweethearts Janet (Justice) and Brad (McCartan), who stumble upon Dr. Frank-N-Furter's (Cox) bizarre abode. Frank-N-Furter, a sexually ambiguous, flirtatious alien mad-scientist – with the help of his faithful servants, Riff Raff (Carney) and Magenta – is holding an annual, Transylvanian science convention to showcase the birth of "Rocky Horror" (Nair) – a fit, attractive man created solely to fulfill Frank's desires.
OFFICIAL SHOW TWITTER: @RockyHorrorFOX / #RockyHorror
OFFICIAL SHOW FACEBOOK:
OFFICIAL SHOW INSTAGRAM: @RockyHorrorFOX/
Granite countertops granite empire thegraniteempire.com.
YOU MIGHT ALSO LIKE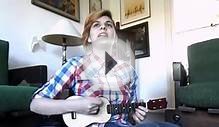 eddie - the rocky horror picture show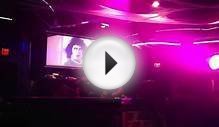 Rocky Horror Picture Show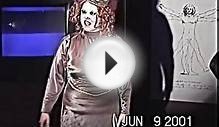 The Rocky Horror Show
Share this Post