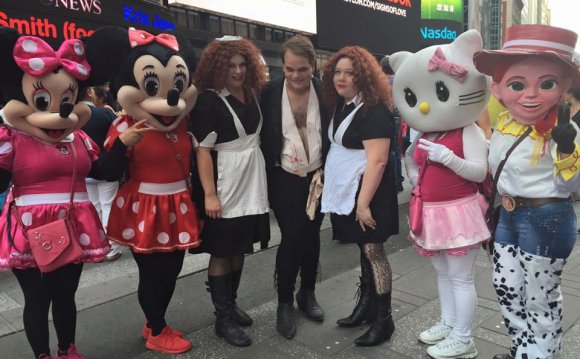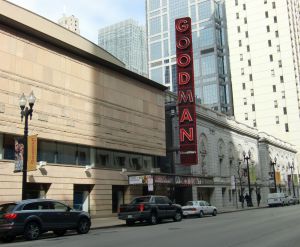 "Feathers And Teeth"
Goodman Theatre
170 N. Dearborn St.
Chicago, IL 60601
(312) 443-3800
Part horror, part camp, "Feathers and Teeth" is a creepy show on Goodman Theatre's Owen stage that matches well with the season's dark side. Characterized by its writer, Charise Castro Smith, as a "thrilledy" because it combines thriller and comedy noir, the plot is set in a family home where a teenage girl is sure that her father's fiancee is evil. Adding to the creepiness are sound effects done live and on stage. The play runs through Oct. 18.
"Dracula"
Skokie Theatre
7924 Lincoln Ave.
Skokie, IL 70077
(847) 677-7761
Television series have sunk their teeth into vampires and the undead. But to go back to its cult origins of Bran Stoker's Gothic novel and snag a ticket to "Dracula" at the Skokie Theatre. Jeff Award-winning director/storyteller Megan Wells brings the horror story alive in a one-woman show Oct. 23 at 8 p.m. The performance is also a chance to visit one of the theatre community's best-kept venue secrets. Skokie Theatre is a small, old-fashioned neighborhood movie house on Lincoln Ave. It's home to MadKap Productions, directed by Wayne Mell and produced by Wendy Kaplan. The team that brought "Clutter: The True Story of the Colyer Brothers Who Never Threw Anything Out" to Chicago's Greenhouse Theatre, they have been bringing professional entertainers and fine dramatic performances to this northern suburb for the past couple of years.
"The Madness Of Edgar Allan Poe: A Love Story"
First Folio
Mayslake Peabody Estate Forest Preserve
1717 W. 31st St. at Illinois Highway 83
Oakbrook, IL 60523
(630) 986-8067
Instead of sitting in a theater watching the action on stage, guests walk from a garret to a dungeon and through the rooms of Mayslake Hall. There, they will witness Edgar Allan Poe's agony and scenes from his macabre tales. The mansion is part of Du Page County's Mayslake Peabody Estate. Written by David Rice, the play is a repeat of a previously sold-out play done by First Folio, the estate's resident theater company. Directed by Jeff nominee Alison C. Vesely, it features Christian Gray as Poe. Perfectly spooky for the Halloween season, "Poe" opens Sept. 26 but continues through Nov. 1, with an added performance Oct. 31 at 4 p.m.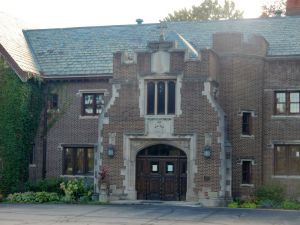 Related: Best Haunted Places In Chicago
"Time Warp Time: A Rockin And Rocky Halloween"
Skokie Theatre
7924 Lincoln Ave.
Skokie IL 60077
(847) 677-7761
Time to bring out a pair of red lips and brush up on your "Rocky Horror Show" songs. Chicago Cabaret Professionals take the stage (and the aisles) of the Skokie Theatre for "Time Warp Time: A Rockin and Rocky Halloween" on Oct. 30 at 8 p.m. Baby Boomers are likely to remember that "The Rocky Horror Show, " a humorous musical by Richard O'Brian, spoofs B horror movies complete with a storm and mad scientist. But since premiering in 1973 and itself becoming the over-the-top and campy "Rocky Horror Picture Show" B-movie in 1975, it still has a cult following with fans who know all the words and moves, including the usherette who comes down the aisle with a tray of goodies singing "Science Fiction/Double Feature." And yes, guests can come in costume. After all, one of the show's songs is "The Time Warp." Featured singers are Daryl Nitz of "The Nitz and Howe Experience" at Davenports and Johnny Rogers, who has performed on Broadway and recorded with Michael Feinstein and Liza Minnelli. They will also be doing rock songs from the 50s through the 80s.
"Skelebration"
Redmoon
2120 S. Jefferson St.
Chicago, IL 60616
(312) 850-8440
When you hear the Redmoon name you know the event will be unusual. The famed puppet and special effects theater company is holding its first Halloween bash for teenagers (ages 15-20) Oct. 30 from 7 – 11 p.m. The spectacle is at its giant (57, 000 square feet) headquarters in the Pilsen neighborhood. Guests can expect a circus-like atmosphere of skilled aerialists, fire breathers and strange machines along with DJs, food and a few surprises.
YOU MIGHT ALSO LIKE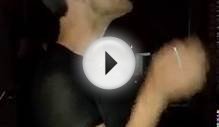 Tayte Hanson Doing What He Do (Rocky Horror)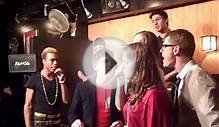 Rocky Horror Concert P2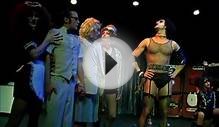 Michael Buonincontro - Rocky Horror : Sweet Transvestite
Share this Post