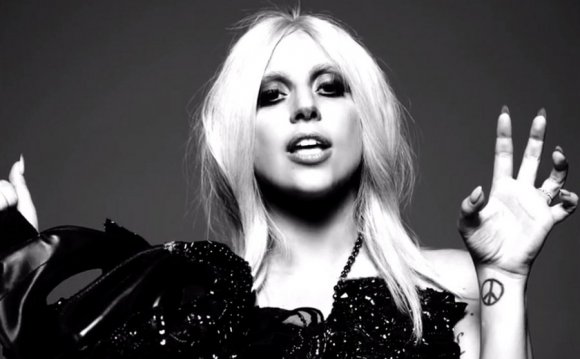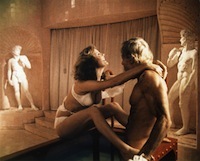 The Movie Itself: Our Reviewer's Take
As a recent, mediocre, 'Rocky Horror Picture Show'-themed episode of 'Glee' proved, people are still very willing to do the Time Warp. Again. Which is sort of amazing and sort of completely understandable. It's one of those enduring cult icons that manages to survive generations and still provide gobs of entertainment to those looking for a bit of progressive oddness.
For those of you who have been living under a rock for the past 30 years, the story of 'Rocky Horror Picture Show, ' based on a play of the same general title, is this: Brad (Barry Bostwick) and Janet (Susan Sarandon), a newly engaged couple from Denton, decide to go visit professor Dr. Scott (Jonathan Adams), who introduced the two in high school.
While traveling, they get held up by rain and enter the scary realm of Dr. Frank-N-Furter (Tim Curry), a "sweet transvestite" from Transylvania. Soon they're swept up in Frank's crazy world, which includes the creation of a buff, Frankenstein's monster-esque creature named Rocky Horror (Peter Hinwood), which involves taking the brain from the hard-rocking Eddie (Meat Loaf) and other craziness.
This being a musical, and a musical that also serves as a pastiche of a number of different genre conventions (in this case, touchstones of science fiction and horror films), plot isn't specifically important, but the songs sure are. One of the reasons the film has lodged itself in the pop culture collective consciousness is the fact that the songs are so damn catchy, and not just when you're making your Halloween mix tape and feel the need to dredge up "The Time Warp."
The toe-tapping tunes, by co-star Richard O'Brien and Richard Hartley, are totally unforgettable, from the opening "Science Fiction Double Feature" to the rockin' Meat Loaf number "Hot Patootie – Bless My Soul" to the climactic and inspirational "Don't Dream It/Be It, " the songs are a cut above the normal musical fare, and the way they interact with the deliberately campy and over-the-top storyline just can't be beat.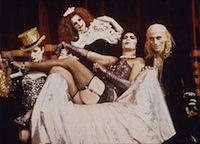 The central message of 'Rocky Horror Picture Show' is acceptance. Everyone in the film is a freak, even square Brad, and everyone is okay with everyone else. The film has a vaulted sexuality, in which the sky is the limit and partners swap with reckless abandon, but there's an inherent sweetness here. It's hard to understand why the film is rated R, and why people still get so upset about it today. There's a quaint quality to 'The Rocky Horror Picture Show' that remains charming and affable.
But does the movie work if you're just watching it on a Saturday afternoon and not in some dank theater at midnight? The answer is: yes. The film works, and it works whenever and wherever you watch it, even if you're not hollering back lines at the television or throwing spools of toilet paper on stage.
The Blu-ray: Vital Disc Stats
'Rocky Horror Picture Show' makes its way onto Blu-ray courtesy of 20th Century Fox in a deluxe 35th Anniversary package (that old? Really?) The whole package fits snugly on a 50GB Blu-ray disc, and the disc is housed in a cardboard, book-style package.
The Video: Sizing Up the Picture
'Rocky Horror' comes to Blu-ray in a big way – a brand new master that gets a 1080p AVC-encoded transfer (1.66:1 aspect ratio). This will make your eyes pop out of your head like a Tex Avery cartoon.
You can tell that a lot of work went into this transfer, but the transfer doesn't ever seem belabored. What's really amazing, though, is that for all of its extensive digital cleaning, there aren't noticeable signs of overt monkeying – there isn't any dreaded DNR to be seen.
There is a fine layer of grain that lends a cinematic quality to the transfer (it's noticeably heavier during the narration sequences), but the overall level of refinement to the transfer is shocking. Colors absolutely pop, skin tones look amazing, detail is great (the costumes look dynamite), and everything just looks a thousand times better than it ever has before. Sincerely.
If you've never seen the movie before, you'll be suitably tickled, but if you've done the time warp again and again and again, this transfer is something slightly short of revelatory. It's a really amazing transfer.
The Audio: Rating the Sound
Fox really went all out on the audio for this disc, giving us a DTS-HD Master Audio 7.1 track. That's right a 7.1 track!
The mix sounds amazing, even if those extra channels are only occasionally utilized (the movie was original released in mono for crying out loud) for maximum ambience. But still, this mix ROCKS.
Honestly, these songs have never, ever, ever sounded better. If you've seen (and heard) the movie a thousand times before, your ears will still perk up to this new mix. It's really that good. The sounds have an extra bounce, an extra body, a dimensionality that I have never heard either on home video or in the theater. It's enough to make you want to scream "Asshole" at Brad, because you feel like you're a part of that experience so wholly.
And it's not just the jaunty rock n' roll numbers that get you going, no, it's the crispness and clarity of the dialogue, the well-placed (but never obtrusive) sound effects, the way the mix seems to fill the entire sound field (even when it isn't). And this is a 35-year-old film we're talking about here! Amazing stuff!
The Supplements: Digging Into the Good Stuff
The previously released extras, from the David Prior-overseen 'Rocky Horror Picture Show' 2-disc DVD set are labeled as "A few from The Vault, " and they are legion.
new website https://lib-i.ru/
YOU MIGHT ALSO LIKE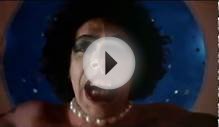 A Sweet blue Transvestite story (Rocky horror picture show ...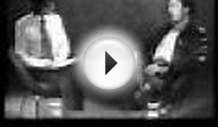 Tim Curry talks about the Rocky Horror Picture Show 1975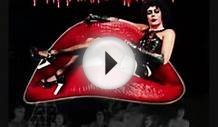 Rocky Horror Picture Show - Sweet Transvestite
Share this Post