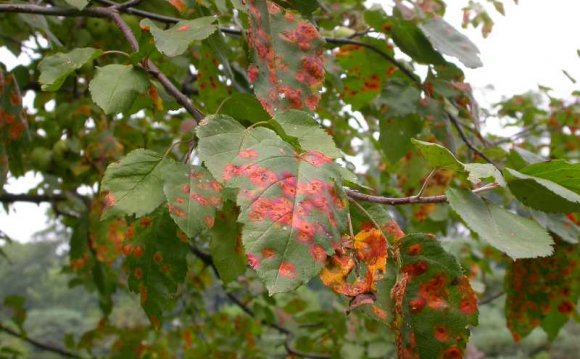 Before we get to Paul's 500, I'd also like to take this opportunity to mention that Paul is also a ferociously prolific book reviewer on Amazon.com; check it out if you want to learn some things. Let Paul know what you think about his reviews or his song
And now,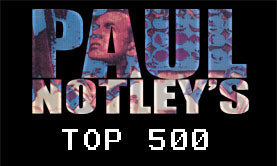 1. Hey Jude-The Beatles
2. Fox on the Run-Sweet
3. Solsbury Hill-Peter Gabriel
4. Eleanor Rigby-The Beatles
5. Boys of Summer-Don Henley
6. Bridge over Troubled Water-Simon and Garfunkel
7. Message in a Bottle-The Police
8. You can Go your Own Way-Fleetwood Mac
9. Every Breath You Take-The Police
10. The Happiest Days of our Lives/Another Brick in the Wall Part II-Pink Floyd
11. The Unforgettable Fire-U2
12. Once in a Lifetime-Talking Heads
13. Cars-Gary Numan
14. Gimme Shelter-the Rolling Stones
15. All You Need is Love-The Beatles
16. Life in a Northern Town-The Dream Academy
17. King of Pain-The Police
18. Alive and Kicking-Simple Minds
19. With or Without You-U2
20. I Get Weak-Belinda Carlisle
21. Sad Clown-Sarah McLachlan
22. Every Picture Tells a Story-Rod Stewart
23. Avalon-Roxy Music
24. New Year's Day-U2
25. Watching you without me-Kate Bush
26. Here comes the Sun-the Beatles
27. Wishing (if I had a Photograph)-A Flock of Seagulls
28. Mamouna-Bryan Ferry
29. Fortunate Son-Creedence Clearwater Revival
30. Signed, Sealed, Delivered-Stevie Wonder
31. Left to my Own Devices-The Pet Shop Boys
32. Beat Surrender-The Jam
33. Don't Stop-Fleetwood Mac
34. God Only Knows-The Beach Boys
35. Not Enough Time-INXS
36. Zoo Station-U2
37. Photograph-Def Leppard
38. Stop-Erasure
39. I don't like Mondays-The Boomtown Rats
40. Strawberry Fields Forever-The Beatles
41. Let's Go-The Cars
42. Let's go Crazy-Prince
43. Good Vibrations-The Beach Boys
44. With a Little Help from my Friends-The Beatles
45. Bad-U2
46. I'd Die Without You-P.M. Dawn
47. Brass in Pocket-The Pretenders
48. Tainted Love/Where did our Love Go?-Soft Cell
49. Imagine-John Lennon
50. Hungry like the Wolf-Duran Duran
51. Yellow Submarine-The Beatles
52. Ballroom Blitz-Sweet
53. Moonbeam-Men Without Hats
54. This Women's Work-Kate Bush
55. Help-The Beatles
56. Comfortably Numb-Pink Floyd
57. Little Red Corvette-Prince
58. All I Want is You-U2
59. In your Eyes-Peter Gabriel
60. Where the Streets Have no Name-U2
61. Never Let me Down-Depeche Mode
62. Right Hand Man-Joan Osborne
63. Everyday is like Sunday-Morrissey
64. Mamma Mia-ABBA
65. You Have Made me the Thief of Your Heart-Sinead O'Connor
66. I'm Not in Love-10CC
67. Give me Love, Give me Life-Roger Hodgson
68. Reach Out, I'll be There-The Four Tops
69. We are Family-Sister Sledge
70. Love will Tear us Apart-Joy Division
71. Our Lips are Sealed-The Go-Gos.
72. Our House-Madness
73. Twelve Years Old-Kim Stockwood
74. A Day in the Life-The Beatles
75. Don't you Forget about Me-Simple Minds
76. Heads we're Dancing-Kate Bush
77. Street Fighting Man-The Rolling Stones
78. Better than the Real Thing-U2
79. The Heart's Filthy Lesson-David Bowie
80. Tin Soldier-The Small Faces
81. Belfast Child-Simple Minds
82. So Hard-The Pet Shop Boys
83. Wise Up-Aimee Mann
84. Would I lie to You?-The Eurythmics
85. Secret-Orchestral Manoeuvres in the Dark
86. Stairway to Heaven-Led Zeppelin
87. Nothing Compares 2 U-Sinead O'Connor
88. Another Girl's Paradise-Tori Amos
89. Mockingbird-Grant Lee Buffalo
90. In Your Room-Depeche Mode
91. Mama-Genesis
92. Perfect Way-Scritti Pollitti
93. Yeah Yeah Yeah-The Pogues
94. The Morning Fog-Kate Bush
95. The Chain-Fleetwood Mac
96. Candy's Room-Bruce Springsteen
97. Never Ever-All Saints
98. Mississippi-Paula Cole
99. Traveller's Tune-Ocean Colour Scene
100. Carnival-Natalie Merchant
101. Losing my Religion-REM
102. Lust for Life-Iggy Pop
103. Perfect Day-Lou Reed
104. Hollywood Nights-Bob Seger
105. Penny Lane-The Beatles
106. Kashmir-Led Zeppelin
107. Gloria-Patti Smith
108. Ashes to Ashes-David Bowie
109. Damn, I wish I was your Lover-Sophie B. Hawkins
110. Born in the USA-Bruce Springsteen
111. Had a Dream-Roger Hodgson
112. God-John Lennon
113. One-U2
new website https://prikolin.fun/
YOU MIGHT ALSO LIKE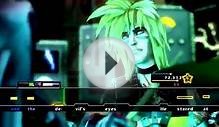 [AFTERMATH] GHWOR - Time Warp by The Rocky Horror Picture ...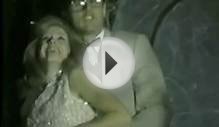 "The Rocky Horror Show." Houston, Texas, 1983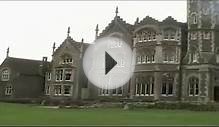 Rocky Horror Picture Show Hotel location and Studio
Share this Post