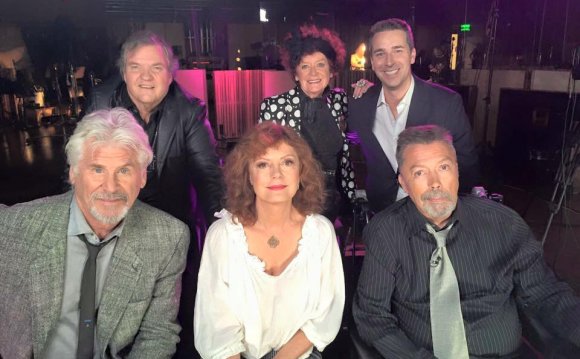 October 15 – 31, 2015 | Thursdays at 8 p.m., Fridays & Saturdays at 11 p.m.
Rows A – D: $50 (Includes Meet & Greet with GINGER MINJ) | Rows E – M: $35
Get the Late Night/Date Night Double Feature deal! Includes 1 Regular admission ticket to Rocky Horror and 1 to American Idiot for $50!
AUDIENCE PARTICI….PATION AND DRESSING UP HIGHLY ENCOURAGED
about Audience Participation.
Are you ready for the return of the Rocky Horror Show? Well get out your squirt guns and playing cards 'cause it's almost here! This October we bring back another RuPaul's Drag Race Star to join our 2015 cast of The Rocky Horror Show.
Full Cast List:
Usherrete/Colombia- Gianna Rodriguez
Narrator- David Blazer
Dr. Frank-N-Furter/ Ringmaster- Ginger Minj
Brad- Alonzo Corona
Janet- Alison Hinojosa
Rif Raff – Travis Trevino
Magenta – Amber Nixx Armendariz
Dr. Scott- Robert Moritz
Eddie – Michael J. Gonzalez
Rocky- Anthony Cortino
Transylvanians:
Rey Lopez, Jordan Hoffer, Eli Esquivel, Eric Garcia, Luis Garcia Jr., Levon "Boogie" Harrison, Andi Jay, Ian Bousson, January Winters, Judith Martinez, Vicky Liendo, Rebecca Morton, Michelle Vidaurri, Christina Hawkins, jenna Howe, Alyssa Lopez, Penelope Devereaux,
Director: Greg Hinojsa
Musical Director: Hector Serna
Choreographer: Alonzo Corona
ABOUT THE SHOW:
All-American couple Brad Majors and fianceé Janet Weiss decide to visit their old professor. Unfortunately, their car breaks down outside a sinister house, and they are forced to stay the night. Inside the house Brad and Janet find a world filled with subversive sexuality.
YOU MIGHT ALSO LIKE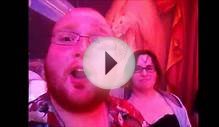 On Location: Rocky Horror Picture Show The Full Experience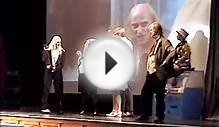 Rocky Horror Picture Show with LIVE shadow cast
Share this Post