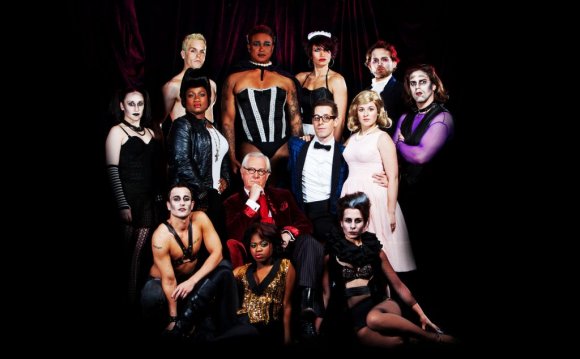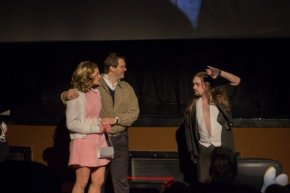 Transvestite Soup is the shadow cast for the Rocky Horror Picture Show (RHPS) in the Twin Cities and Metro Area of Minneapolis and St. Paul, MN.
We perform at the Uptown Theatre in Minneapolis, MN, typically on the last Saturday night of every month. The show starts at Midnight Saturday night; doors open at 11:45pm.
Tickets and Parking
Please visit the Uptown's website for parking information. Buy tickets up to one week in advance here.
We highly recomend carpooling to the show. That way you save money on parking AND get to share the show with friends!
Props and Rules
Before the show begins, we have prop bags, rolls of toilet paper, and other nonsense for sale. Generally everything is $1.00. You can also bring your own props!
Please feel free to bring:
Uncooked rice
Confetti
Bubbles
Noisemakers
Newspapers
Small water pistols
Cards
Flashlights/glowsticks
Birthday hats
Toilet paper
Gifts for cast/crew
YOUR FRIENDS!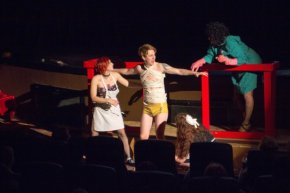 Not Allowed:
Super soakers
Weapons
Drugs
Outside alcohol
Pretty much anything else you think you would get in trouble for
What to Wear
As long as it is legal, you are welcome to wear it. Come dressed as your favorite Rocky Horror character, gothed out, in drag, sexy, dressed up, or dressed down—really whatever does it for you.
Trigger Warnings
Rocky Horror is a lot of things to a lot of people. For some, it's just low-brow fun and a chance to be vulgar for vulgarity's sake. For others, it's about reclaiming and taking power away from slurs such as "slut", "fag", and more. Sometimes it's both, and sometimes it's neither. The film itself is absurd, campy, meta, and rated R.
Be advised of the following trigger warnings for our show:
Sexual Slurs
Simulated Sex
Sexual Assault
Simulated Violence
Very, very poor taste
Transvestite Soup shows are a safe space, and it is important to us that you feel safe at all times. This is why we are warning you in advance about potential triggers.
When you attend a Transvestite Soup show at Uptown Theater, you have until the end of "Science Fiction Double Feature" (the song at the beginning with the lips) to leave and get a refund if you decide it's not for you.
Tips Appreciated!
Transvestite Soup is an all-volunteer cast and we do not get paid anything to put on this show. If you want to leave us a tip after the show, we really love that! It helps us pay for costumes, props, and printing programs.
YOU MIGHT ALSO LIKE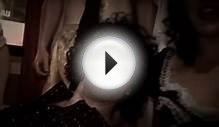 The Rocky Horror Picture Show at the Maverick 4 Theatre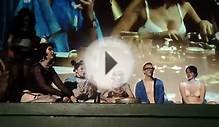 Rocky Horror Picture Show - Rockys First Birthday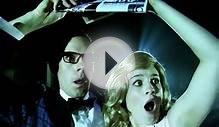 ROCKY HORROR MINNEAPOLIS
Share this Post