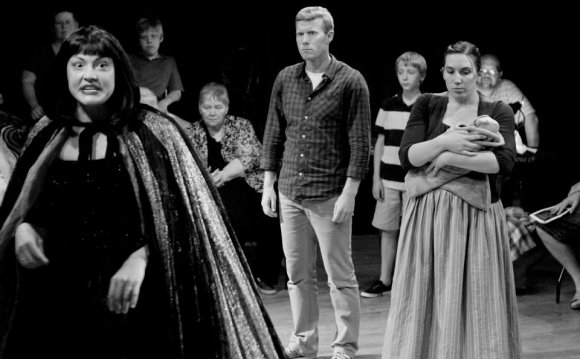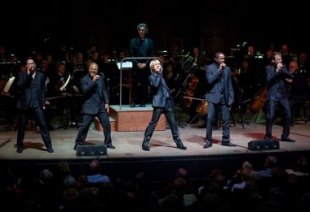 Adam Bird | The Grand Rapids PressRockapella performs Friday with the Grand Rapids Symphony at DeVos Performance Hall.
No stage fog. No singers dangling from marionette-like wires. And, best of all, no ear-piercing teen screams.
Before Rockapella even took the stage with the Grand Rapids Symphony at DeVos Performance Hall on Friday night, I had some scary flashbacks to the wild and vapid days of 'N Sync, The Backstreet Boys and 98 Degrees.
After all, I had a hunch the New York vocal quintet would employ some all-too-familiar pop harmonies and the occasional schlocky dance move or two.
But from the moment these talented guys opened their mouths to sing "Tonight, " it was clear their approach and their vocal arrangements were far more sophisticated and enticing than anything those popular boy bands of yore ever attempted.
And they finished strong, too, with bracing a cappella renditions of the time-tested Drifters' hit "Up On the Roof" and Sam Cooke's "Wonderful World" during a brief encore.
The group's wholly unique spin on some classic pop/rock songs capitalized on what can only be described as brotherly, time-tested vocal synchronization and harmonization enhanced by a guy who plays the drums with his mouth.
Actually, Jeff Thacher doesn't play the drums with his mouth but rather mimics drums and percussion with vocals that defy description. I've never seen a "vocal percussionist" like this before but this guy's definitely got the beat (and probably a splitting headache to boot).
The rest of the group - Scott Leonard (high tenor), George Baldi III (bass), Steven Dorian (tenor) and John K. Brown (second tenor) - also proved its mettle throughout the evening, especially on a dramatically altered version of George Harrison's "Here Comes the Sun" and The Temptations' "Papa Was a Rolling Stone, " which opened the second set.
As singers that may be best known for starring on the PBS show, "Where in the World is Carmen Sandiego?", performing with orchestras is "a different world, " Leonard has admitted.
But he also said it's a thrill to sing in front of a "wall of sound" and on Friday night that "wall" conducted by David Lockington provided more than able backing for Rockapella, especially when it comes to the power-packed brass section.
At the beginning of both halves of the concert, Lockington led the orchestra - minus Rockapella - through various pop medleys, several of them movie-related ("Star Trek Through the Years, " "Mancini Magic, " "Rocky Horror Picture Show").
While the "Star Trek" opener was mostly a workmanlike performance of the sci-fi theme and "Fiesta Latina" an odd choice to start the second set (when balanced against tributes to the Beach Boys and the disco era), the symphony was on target for Mancini's "Baby Elephant Walk, " "Moon River" and themes for "Peter Gunn" and "The Pink Panther." It also roared to life while delivering peppy snippets from "Rocky Horror Picture Show, " driven once again by the horns and drummer Bill Vits.
Review: 3 out of 4 stars
[x]
What:
Rockapella with the Grand Rapids Symphony Conductor: David Lockington
Time on stage:
93 minutes See it: 8 p.m. Saturday, 3 p.m. Sunday
Tickets:
$23.50-$95.50, 800-982-2787, Ticketmaster outlets, ticketmaster.com More information: Call 454-9451
But Rockapella served as the evening's real audience charmer, even if the group was only on stage for about 55 minutes.
In particular, the energetic singers shined on the soulful "Rock the Boat" and "Papa Was a Rolling Stone, " Baldi providing the perfect, rumbling lead when necessary, and the entire group displaying rhythmic, percussive wizardry. At one point, during "The Beat Goes On, " all five even engaged in a vocal drum-off with Vits to the delight of the audience of about 1, 100.
And even though Leonard's lead got lost at times in the sound mix during a triumphant version of "Philadelphia Freedom" that closed the show, the Elton John hit proved to be a perfect blending of orchestral fire and vocal prowess.
YOU MIGHT ALSO LIKE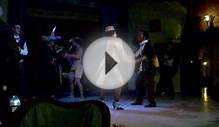 Rocky Horror Picture Show 036.AVI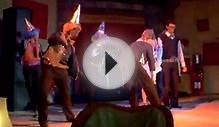 Rocky Horror Picture Show 025.AVI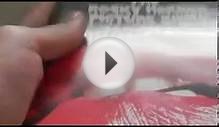 The Rocky Horror Picture Show em Blu-ray (UK)
Share this Post