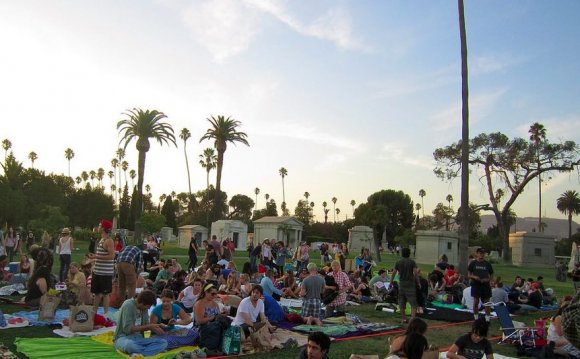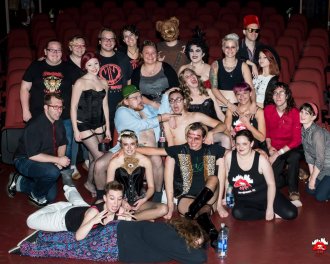 BREAKFAST AND A MOVIE: Every month, the Friends of the Hollywood Theater invites you to join us for a light brunch and a classic movie. Breakfast and a movie is $15 ($13 for Hollywood members). You must order your brunch ticket by 11 p.m., the Thursday BEFORE the movie online or at theater. Doors open for the brunch at 10:15 a.m., and the film starts at 11. Film only tickets ($8) can be purchased at the door after 10:40 a.m. Food for the brunch is first come, first served.
Next up is NORTH BY NORTHWEST on Sunday, October 25. North by Northwest is a 1959 American spy thriller film directed by Alfred Hitchcock and starring Cary Grant, Eva Marie Saint and James Mason. The screenplay was by Ernest Lehman, who wanted to write "the Hitchcock picture to end all Hitchcock pictures". is a tale of mistaken identity, with an innocent man pursued across the United States by agents of a mysterious organization trying to prevent him from blocking their plan to smuggle out microfilm that contains government secrets. This is one of several Hitchcock films that features a music score by Bernard Herrmann and a memorable opening title sequence by graphic designer Saul Bass. This film is generally cited as the first to feature extended use of kinetic typography in its opening credits. It is considered one of the best Hitchcock pictures and one of the greatest films of all time. It was selected in 1995 for preservation in the National Film Registry by the United States Library of Congress, as being "culturally, historically, or aesthetically significant".
TICKETS AVAILABLE AT
* We encourage attendees to arrive early as the church across from the theater has services at 11. Please remember there is a lot off Glenmore Avenue, just a block and a half from the theater. That lot connects to one off West Liberty Avenue. Please remember the upper lot off Espy Avenue (across from the church) is PUBLIC parking; the lower lot is reserved for the church.
Past Screenings: The Sound of Music (May '15), Singin' in the Rain (Apr. '15), To Catch a Thief (Mar. '15), It Happened One Night (Feb. '15), White Christmas (Dec. '14 and '13), It's A Wonderful Life (Nov. '14 and '13), Rear Window (Oct. '14), Breakfast At Tiffany's (Sept. '14), Some Like It Hot (Aug. '14), Father Of The Bride (June '14), Woman Of The Year (May '14), Easter Parade (Apr. '14), The Quiet Man (Mar. '14), My Fair Lady (Feb. '14), Wizard Of Oz (Jan. '14), Vertigo (Oct. '13), Casablanca (Sept. '13), Rebel Without A Cause (July '13)
CINEMA 412: Hosting screenings and releasing a limited edition screenprinted poster with 100% of the proceeds donated to the theater and another local non-profit. Two series have been run to date including Secret Cinema, and the current series, Brew Cinema.
Spring 2016 Schedule
Part XI – Groundhog Day,
Part XII – Wallace & Gromit: Curse of the Were-Rabbit,
Part XIII – The Frighteners,
Part XIV – Fargo, June 3rd, 2016
Past Screenings: Mousehunt, Planes Trains and Automobiles, Tremors, Galaxy Quest, 12 Monkeys, An American Tail: Fievel Goes West, Caddyshack, Wristcutters: A Love Story, Day of the Dead, Slap Shot
YOU MIGHT ALSO LIKE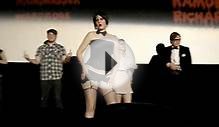 Rocky Horror Picture Show: Kim as Trixie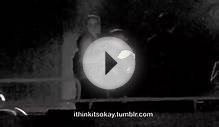 Emma Watson dancing at Rocky Horror Picture Show at the ...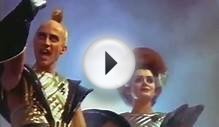 The Rocky Horror Picture Show - Trailer
Share this Post