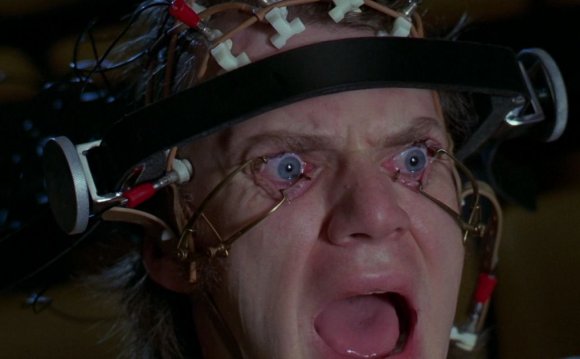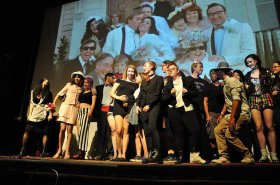 As "The Rocky Horror Picture Show" became more widely accepted, an artistic expression known as shadow casting became a popular way to view the movie. Shadow casts are especially popular on college campuses, and Fort Collins has its very own, called the Fort Collins Favorite Obsession.
Fort Collins Favorite Obsession founder and director Arianna Casey described shadow casting as a way for audiences to be more engaged with the movie.
"The movie is playing and we act it out in front of the screen, " Casey said. "We take the movie and we improve it, which makes it much more fun. We get the audience involved and everyone dances on stage."
Cast member Liz Rumelhagen said performing in a shadow cast requires commitment to knowing the movie inside and out.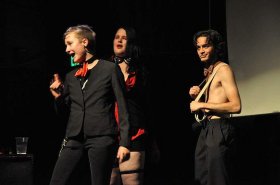 "It requires watching the movie more times than any human should ever watch one movie, " Rumelhagen said. "I am trying to exactly mirror what is happening on the screen, which is hard, because everybody is watching you."
According to cast member Roan O'Brien, the cast's commitment comes from their love for the movie and its message.
"The movie is simply amazing, " O'Brien said. "It is hard to put into words almost. It grabs your attention. It just gives you a chance to express yourself beyond the norms of society."
"It started off with just grabbing at anyone who was maybe interested, " Casey said. "I found people who were going through hard things and didn't have an outlet or anything to communicate it to."
Casey said "Rocky Horror Picture Show" attracts people who have experienced hardships.
"People that are more broken find 'Rocky, '" Casey said. "The people that don't have family, the people who are struggling though a hard time, they find 'Rocky.' They find something to just put their time into and they invest in the people."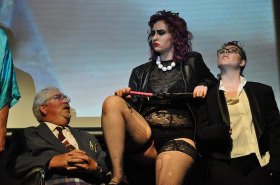 Casey said this is because "Rocky Horror Picture Show" has the ability to impact people on a personal level.
"Everything goes and anything goes, " Casey said. "It has actually helped a lot of people find their sexuality and really open up to their sexuality."
Rumelhagen said the atmosphere surrounding "Rocky Horror Picture Show" is the reason why people feel comfortable openly expressing their sexuality at shows.
"It is one of those environment where people that are straight are the minority, " Rumelhagen said. "We have the entire spectrum of gender and sexuality, which I find nice because I do identify as bisexual. It is just a nice environment where we don't have to worry. It is very accepting in that way."
Rumelhagen believes that this is the reason why "The Rocky Horror Picture Show" has made such an impact and why it has a large following.
"It was one of the first representations of this counterculture, " Rumelhagen said. "I think that is why it was so important at the time and why it continues to be important today. It is for people who would otherwise not have a spotlight on them."
YOU MIGHT ALSO LIKE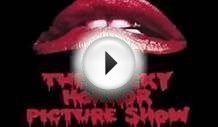 The Rocky Horror Picture Show - Time Warp Lyrics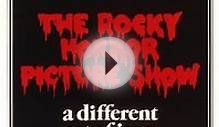 The Rocky Horror Picture Show (1975)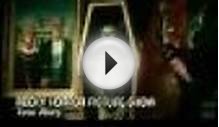 Time Warp - Rocky Horror Picture Show
Share this Post