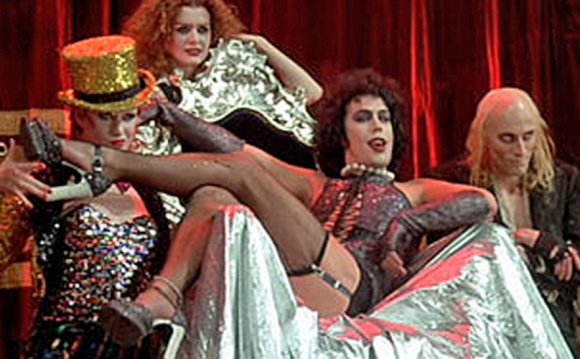 Director: Jim Sharman
Starring: Richard O'Brien, Tim Curry, Susan Sarandon, Barry Bostwick, Patricia Quinn, Nell Campbell, Meatloaf, Peter Hinwood
Running Time: 96 minutes
Rating: 15
Extras: Audio Commentary, The Theatrical Experience, Participation Prompter, Audience Prompter
The Rocky Horror Picture Show just gets better with age. Once a West End smash for Richard O'Brien, its film adaptation became a commercial flop and was destined to wither away in movie purgatory, only to become a cult classic amongst midnight movie lovers. But in 2015 the film has reached legendary status in theatre and film; you only have to do a quick Google search and see what sing-along screenings are happening near you, but now you have the chance to have your own screening in the comfort of your own home with the 40th anniversary edition!
This edition keeps the film in its true form, filled with bright colours, loud music and general 1970s cheesiness that we all love in film. Watching in 2015, it has not aged in the slightest. We follow Brad (Barry Bostwick) and Janet (Susan Sarandon) as they go from bright eyed newly-engaged couple to being held hostage and inadvertently becoming a part of Dr Frank N. Furter's (Tim Curry) gang of misfits.
But the whole point of this DVD is the fan versions, and what a treat they are. The Theatrical Experience is the one to look out for, interlinking audio of fan responses to each moment, and actual footage from the screenings where audience members come on stage to recreate scenes of the famous songs like "Dammit Janet!" and "I'm Going Home". Watching the response the crowd have to the film is even better than the film itself, and before you know it you will be following the prompts to throw rice, put on your party hats and much more.
While we know that the actual Rocky Horror film is great, the production of the DVD itself is not as great as it should be. The main problem arising is the fact that there is no subtitle option at all. Sure, you get your little prompts for "audience participation" but what about a singalong version? Or even subtitles for the audience participation we can hear in the Theatrical Experience option on the extras? It seems a little odd, and alienates any chance of anybody new getting involved, which is an absolute shame, but sadly it is not an uncommon occurrence on DVDs these days.
Other than obvious mistakes, Rocky Horror Picture Show's 40th anniversary DVD is a perfect addition to any Halloween celebration. You can get your own props, learn the script and have your very own midnight screening without even leaving your house. If that is not an excuse to dress up like Dr Frank N. Furter we don't know what is!
YOU MIGHT ALSO LIKE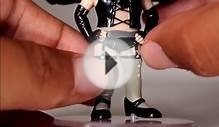 Rocky Horror Picture Show FRANK-N-FURTER Funko Pop review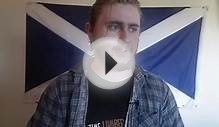 The Rocky Horror Picture Show Review #WeAreMovieClub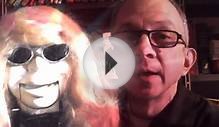 1970s Film Reviews 5: Jaws , Rocky Horror Picture Show
Share this Post