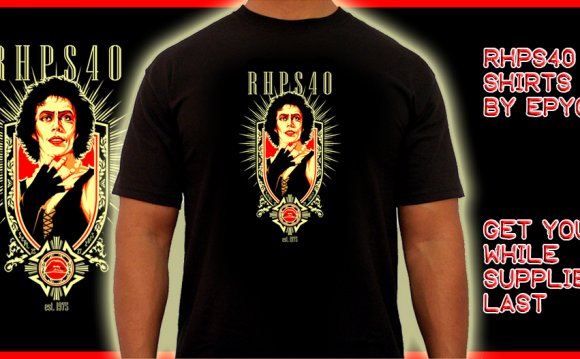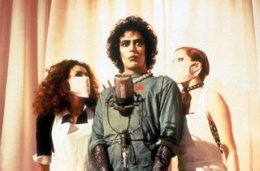 Patricia Quinn, Tim Curry and Little Nell in "The Rocky Horror Picture Show."
Collection/REX Shutterstock
You best brush up on that "Time Warp, " kids. The Rocky Horror Picture Show is celebrating 40 years of high heels, red lips, and unadulterated sci-fi hilarity. The quintessential cult classic hit theaters and blew minds in 1975 - and the cast recently reunited.
A lot has changed since Tim Curry first strutted along the silver screen as "Sweet Transvestite" Doctor Frank-N-Furter. For one, critics and audiences initially trashed the flashy, wacky spectacle that is RHPS. However, those same qualities enticed an entirely new audience that kept coming back to get "Toucha-A Touch-A" touched by Brad and Janet's insane evening. Shadow casts continue to dedicate late nights and long weekends to recreating, heckling and celebrating the chaos ensuing on the screen behind them. (There's even a RHPS screening finder on the official fan site.) Stephen Chbosky's The Perks of Being a Wallflower even tipped its hat to the sensation.
Whether you are a diehard fan or a RHPS virgin, you should know that Fox is currently developing a two-hour TV remake of The Rocky Horror Picture Show that boasts Kenny Ortega (High School Musical) at its helm.
Can't wait for RHPS to hit the small screen? Don't get those fishnets in a twist. Tim Curry, Susan Sarandon, Barry Bostwick, Meatloaf, and Patricia Quinn came together for Entertainment Weekly's special-edition reunion issue. Check out the video below!
YOU MIGHT ALSO LIKE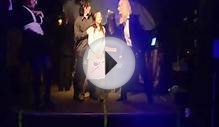 A Tribute To The Rocky Horror Picture Show - Weberknecht ...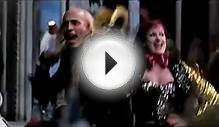 Rocky Horror Picture Show - Blu-ray Trailer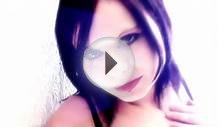 Gypsy wants to get dirty with The Rocky Horror Picture Show
Share this Post