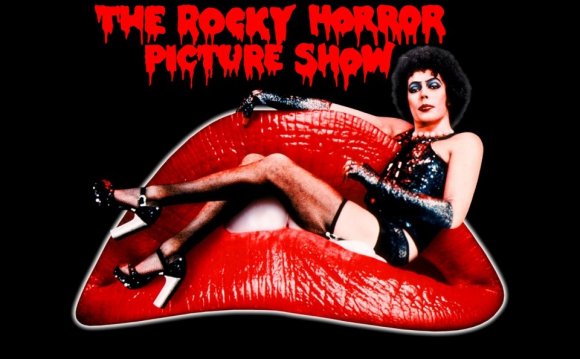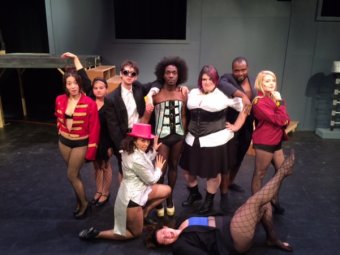 Most folks around town recognize Karter Louis as the man behind the counter at Hillbilly Tea, which he has successfully owned and operated since 2010. He's busy opening up two more locations of the Appalachian-themed tea café — one in Portland and one off Baxter Avenue in the Highlands — but he's also embarking on a whole new adventure involving spotlights, curtain calls and sweet transvestites.
Louis is starring as Dr. Frank 'n' Furter in's production of "The Rocky Horror Show, " running Sept. 26-Oct. 5 at the Bunbury Theatre in the Henry Clay Building.
Louis is not new to the stage. He starred in many plays throughout junior high and high school and even studied musical theater in college. But it's been more than 25 years since he's been on stage, which he says terrified him before that first rehearsal.
"You know how they say once you know how to ride a bike you'll never forget? It's kinda like that, " Louis says. "I remember after the first rehearsals coming home and thinking, 'Why did I stop doing this?' It was so weird. It's part of me. I think over the years I thought I'd never go on stage again, but it's great. It's been extremely cathartic."
Louis found out about the "Rocky Horror" auditions from one of his employees who also works with Acting Against Cancer, a nonprofit theater company that raises money for pediatric cancer research and treatment.
"He suggested I do it, and I said, 'Oh my god, are you crazy?' But then I thought, for fun, it could be something I could do, other than just work, work, work myself to the bone, " Louis says. "My mom had just passed away; she died of cancer a couple months ago. So it was also sort of an homage to my mom."
So far the only difficulty Louis has encountered is balancing his business with the rehearsal schedule. "I come home at night and try to go right to bed, because I have to be up around 6 a.m., but I find it takes me a while to come down after rehearsals. It's temporary, though, so it's not that bad. With all the support from everyone, I'm not really tired."
Louis is thrilled to play the part of the iconic Dr. Frank 'n' Furter in "Rocky Horror, " which he remembers fondly from his days hanging out at the Vogue theater in St. Matthews, which regularly played the film version at midnight showings. He says he didn't care for the character when he first saw the 1975 movie, but later grew to appreciate the misplaced transvestite from Transylvania after seeing a Broadway revival a few years ago.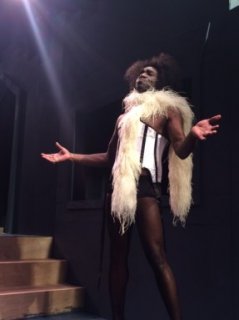 Although Louis has found a new comfort under the stage lights, he won't be quitting his day job anytime soon. "It's definitely a lot easier than running a restaurant, " he laughs. "It's challenging, but in a very rewarding and different way. Right now I feel really, really amazing and exhilarated — and really honored to be a part of the show. The cast is fantastic. We'll see how the audience likes me."
Louis is equally excited to be While the Portland spot is set to open at the end of the year, he says the Baxter Avenue space could open any day now — they're just waiting on the licensing. A to-go version of the downtown café, the Highlands Hillbilly Tea will be located at 960 Baxter Ave., right next door to O'Shea's.
"It's very quaint and cute. You can come up to the window and get it to-go, or you can come inside if you're lucky enough to snag one of the six seats, " he explains. "We will have all the favorite stuff that people love. It's a smaller menu … just a stripped-down version of our downtown location."
For Louis, however, this smaller operation will give him the chance to get back to the basics — the tea — with an informative "tea bar."
"With the downtown restaurant, I think sometimes the tea gets lost, " he says. "But it's really what our company is about — tea is a culture. We just want to bring people to tea without trying to be ostentatious or pretentious. I think the tea bar will do just that."
Correction: The original version of this story identified the production as "The Rocky Horror Picture Show, " which was the name of the film adaptation.
YOU MIGHT ALSO LIKE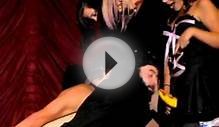 Virgins at Rocky Horror Picture Show Lexington 31 October 2010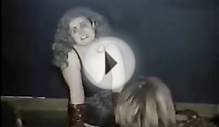 Cynthia as Janet in Rocky Horror Pic Show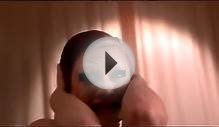 The Rocky Horror Picture Show [Trailer]
Share this Post