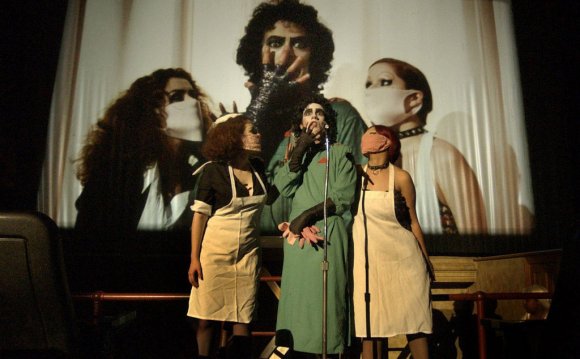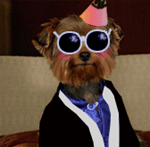 Milwaukee's RHPS cast

We perform once a month
every second Saturday, Midnight
at THE ORIENTAL THEATRE
on North & Farwell on Milwaukee's East side.
2230 N Farwell Ave. Doors open after 11:30pm.
Show price is $10.00.
For additional info, call the Oriental at (414) 276-8711.

November 10th show! Picture of contest winners
with the cast
November 10th Slide show:

Sat., February 9th at Midnight
Male and Female Lingerie Contests!
Prizes for the winners!
Join us on
(concerning problems with site)
Thank you to the Oriental Theatre for donating all of our prizes that don't suck!
(Thanks to the cast for providing most of our prizes that do suck.)
Do you have a business? Would you like to sponsor our show
or give us fabulous prizes in exchange for some promotion?
Want to get in for free?
We often give away free tickets to the winner of the virgin game or other special contests.

(So don't be shy when it comes time to get on stage!)

Want to hire us for your next movie showing, party or event?

The cast is available for hire at your next public or private event.We will show up in costume and perform, interact with your guest or patrons or whatever it is you want us to do ( in legal limits of coarse). For more details and to get in touch with a cast representative
click here.

Visit our merch table!
At every show we have a
merch table.At this table
you can buy:
Shirts
Bumper stickers
Buttons
Survival kits
Rice balls
plus some surprises!

We also have cast members running around selling these things too.
Share this Post